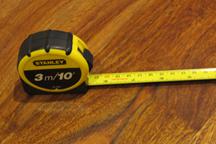 A friend of mine told me he was really excited. He had begun to learn about analyzing
the foreign exchange markets. He sounded really confident. He had read a book. A person he knew, who's profession had little to do with financial markets, had made a fortune. His acquaintance, he said, had mastered candlestick chats and had a great system. This filled my friend with enthusiasm to make some easy money trading.
My friend was a successful merchant well used to making deals. He is no fool. He had spent a year trading a practice account using monopoly money. He told me he was ready to give live trading a go.
I just happened to hear of his plans by chance before he actually began to use his own money to trade. When he asked me about it, all I said was, it was difficult starting each day with nothing and then work really hard, only possibly to end the day with less money. I didn't tell him not to do it.
However, I though as he was new to trading, he would start slowly. Then he would build up the size of his bets as his confidence grew and he gained more experience. I didn't think anything more about it.
Around a month or two later, I met him again. He volunteered that his trading had gone very badly. He gave it everything, he said bashfully. He started at the crack of dawn and watched the markets well into the small hours. Nothing worked!
In fact he had lost the entire €20,000 he invested in just four weeks. He said "There is something in it, but it's just not for me".
A €1 a tic bet, or a €100 a tic bet, both provide the same education. Spend your money wisely, regardless of the optimism you have about your approach or your chances of success.
You can learn cheaply or loose a small fortune - the lessons are the same, but there is no need to overspend.
By the way his expert candlestick friend also came unstuck.
Brian Kiely