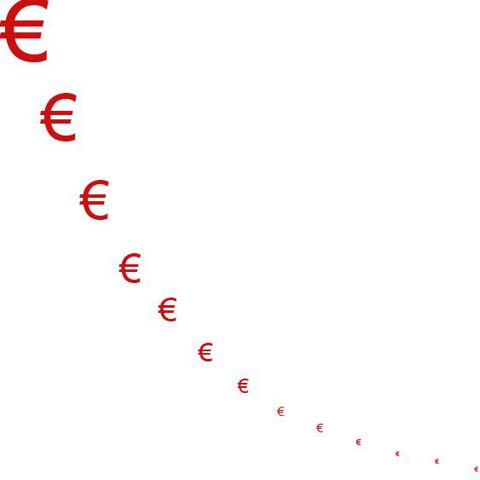 There is a big bear sitting on the euro. Is it Russia!
No it's everyone who is fed up of being told fairy stories about stability, unity, co-operation and solutions by European politicians, the ECB and the IMF.
Resolution by policy ineptitude can only bore the market into a slumber temporarily
It may seem like a long time, but reality is beginning to dawn that the EURO is not working.
Emergency steroids have begun to wear off, as the euro has once again committed a fatal crime against its original ideals - freezing the free flow of capital.
What is a euro really worth against the dollar?
I believe we will get a much clear idea over the next few weeks.
The break of 1.3000 was not clean cut. However, with all eyes on 1.2659 the stakes are rising for anyone who believes that the euro can be held frozen in the boring wastelands of the high 1.2000's and low 1.3000's forever.
My next target beneath 1.2659 is 1.2041.
BRIAN KIELY
WWW.FOREXFORANYONE.ME