according to my analysis the U.S. capital market's both fundamental and technical analysis warns against a serious depression/recession the might arrive by the end of 2013.
i am basing my analysis on 3 parameters:
1-the U.S. Inflation rate.
2-the U.S. national debt
3-Technical analysis of s&p-500.
1-inflation-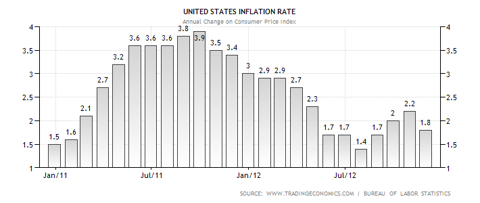 As you can see from the chart -the inflation rates at the second half of 2012 were much lower than the inflation rates in the beginning of 2012.
This is an indication that the suppliers in the markets are not able to raze prices and that the consumers simply don't enough buying power.
If the inflation will not get any higher during the first half of 2013 we can expect suppliers to down size on employees in order to cut expanses this action will cause a domino effect of financial depression.
2-U.S. - debt ceiling.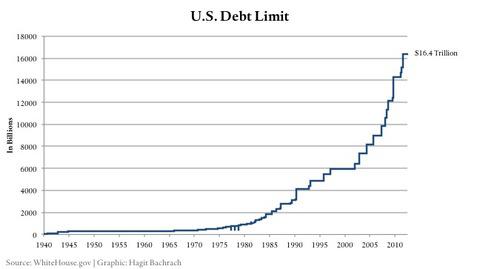 The U.S. debt has increased dramatically since 2008.
during his presidency from 2002-2008 Gorge Bush jr. razed the U.S. debt by a 100% from 6 trillion dollars to more than 12trilion dollars.
during the presidency of Obama the debt went up only by 30% but it reached the ceiling of 16.4 trillion dollars.
raising the ceiling once more holds great disasters for the American economy.
3-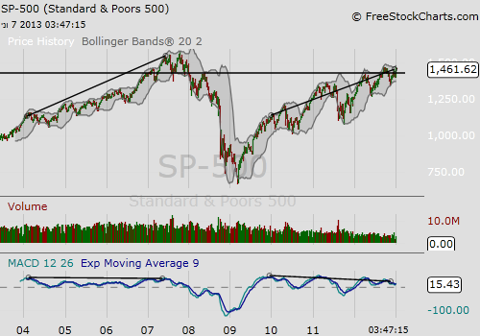 the technical analysis is done on a weekly chart.
notice that from 2004 to 2007 the s&p-500 went up by 40% but this long term uptrend was not shown on the MACD indicator.
the peaks on the indicator were all in the same height when finally in 2008 the prices created a "double top" pattern in the area of $1,550.
since the end of 2009 (nearly 4 years) the s&p-500 went up by as much as 40% but once again this is not shown on the MACD indicator.
this shows us that little by little money is moving out of the markets.
another evidence is the obvious descent in the volume of trades.
according to this any patter that might indicates a change of direction (such as "double top", "triple top", "head and shoulders"...)
which will come at the pick should not be taken lightly.