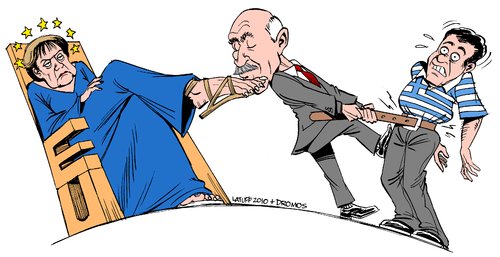 Yay!  Another crisis averted. 
Well until next quarter, at least, when we can begin the "crisis" cycle all over again.  As it stands, after much hand wringing yesterday, Greece will get the $11Bn they need to fund their nation for another 3 months.  Yes, as I noted yesterday, this is not a typo – Greece needed $11Bn and the global markets gave up $1Tn in value because we weren't sure if they were going to get it on Monday morning. 
To meet their budget goals in a declining economy, Greece is being pressure to cut 100,000 public jobs by 2015.  With just 11M people in Greece, cutting 100,000 jobs is like asking the US Government to cut 3M jobs – isn't that insane?  And by insane, of course, I mean – isn't that the Republican platform?  Yes, nothing say "economic recovery" like firing 3M people in this topsy-turvry World. 
We expected this, of course, and we got very bullish with our picks yesterday morning and were handsomely rewarded into the close and hope to be even more handsomely rewarded this morning as QE FEVER once again takes over the nation (see November's "POMO Fever" article to review the scam).  
Interestingly, my main suggestion for playing QE2 last year was: "We can bet on inflation with our gold plays with potentials for 923%, 309%, 3,900%, 567%, 276% and 46%."  Gold was "only" $1,300 last November and I was still enthusiastic about it at the time.  Yesterday we shorted it with the GLD Nov $180/174 bear put spread at $3.30, selling $193 calls for $3 for a net .30 trade that bets gold won't hold $2,000 through Thanksgiving.  
Also different this year is that we are betting against TLT (also in yesterday's main post) and we got fabulous prices for our short play yesterday as TLT ran all the way up to our goal at $115.  As we got a nice sell-off at the open, my morning Alert to Members had trade ideas to go long on Oil Futures (/CL) off the $85 line (now $87, up $2,000 per contract) and we sold some DIA Oct $111 puts for $3.10 in the Income Portfolio, which are already down to $2.70 (up 13%) – simply following our rule of ALWAYS selling into the initial excitement.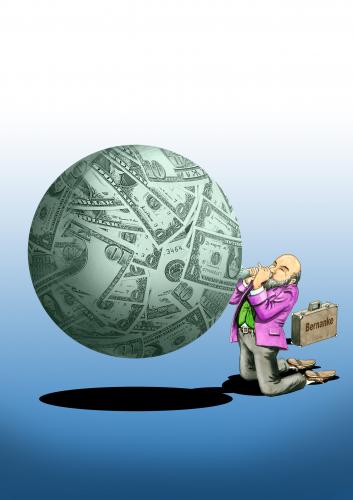 At 10:08 we got aggressive with a TNA Oct $41/45 bull call spread at $2,…

Posted in Immediately available to public, Uncategorized |
Tags: AAPL, BCS, debt, DIA, Euro, FAS, GLD, Greece, HOV, TLT, TNA, USO