Decreasing growth rate of Worldwide Interest in NETFLIX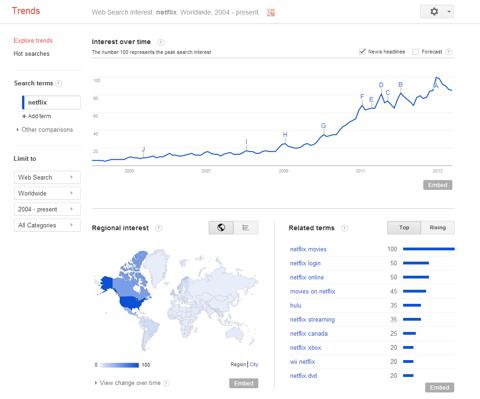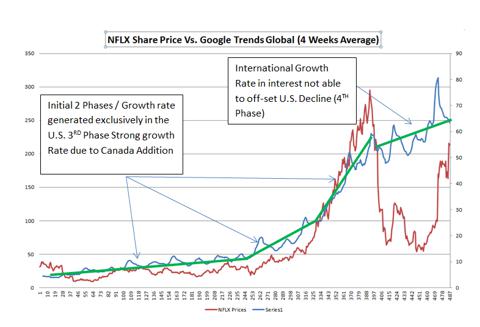 It seems that the U.S. interest in Netflix peaked almost 2 years ago, according to Google Trends. The Highest NFLX Close was registered around te Peak in the U.S. Interest.
Decreasing Interest in the U.S.: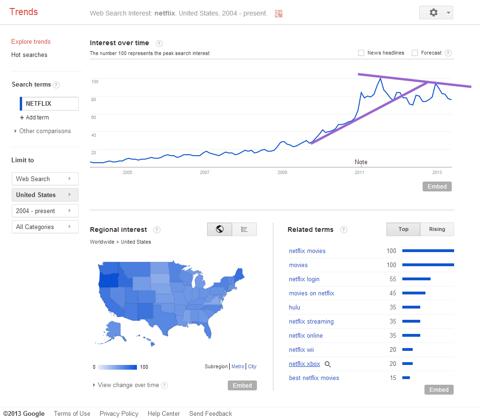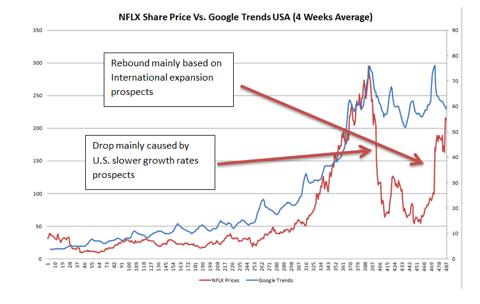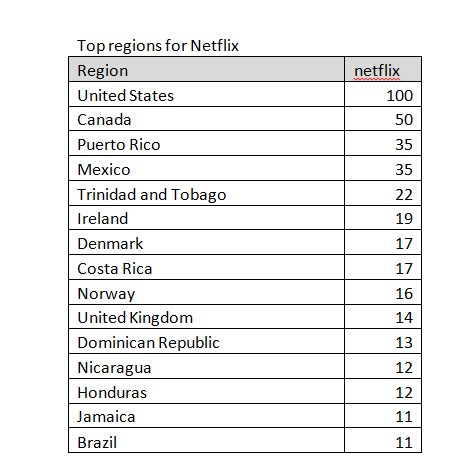 Has interest In Canada (Second largest Market after U.S.) also peaked?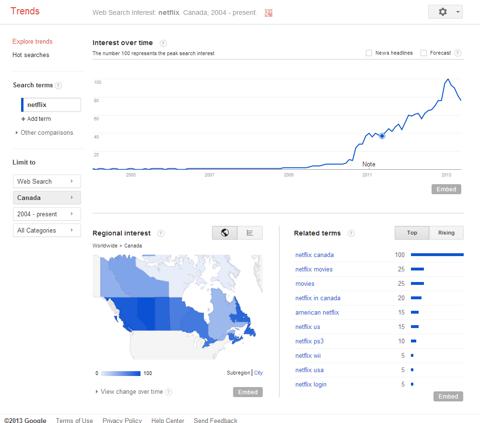 Alexa.com also seems to confirm the findings obtained thanks to Google Trends. The Growth in the "Daily Reach" number has been deteriorating over the past 2 years.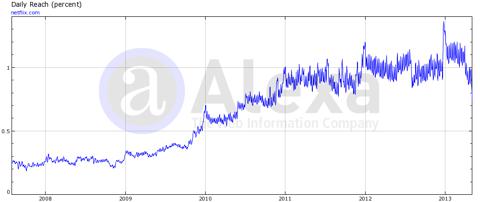 Interesting is the drop we have been witnessing over during the months of April. (Average March - Average April = almost -15%).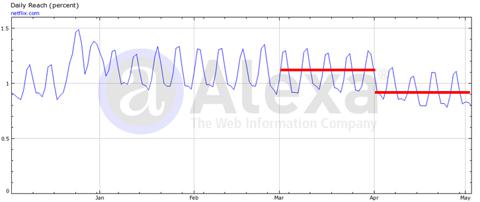 NFLX Quick Valuation:
Subscription Price: $8
Net Margins: 5% (In line with past results / the fact that that DVD rental business will disappear)
PE (TV. Cable): 21.30
Discount Factor 5 years: 1.4937
Revenue required by 2018 to sustain Current Market Cap: $16.9134 billion
Current Revenue: $3.763 billion
Implied Annual Revenue Growth Rate next 5y: 34.89%
Number of Subscribers required by 2018: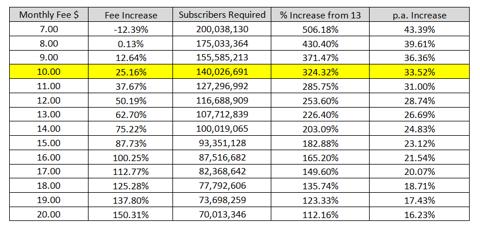 An Increase in the Monthly Fee of more than 25% will likely cause an epic flee of subscribers.
Over the Past 4 years the p.a. revenue growth rate has been 28.24%. It seems unlikely that NFLX will be able to growth at an annual rate of 34.89% for the next 5 years.
Disclosure: I am short NFLX.