Already started on Friday ... so ... I can disclose it now. Going to continue in the coming days.
Liquidating my position taken in the early summer into FRO (Yahoo MB) and buying some TEU. Due to Dilution, Selling Shareholders and Deteriorating Prospects market has punished TEU quite a bit this year.
Buying in the 3.30-3.40 region. SL at 2.98 and looking for at 40-50% maybe more. If it does not work, I could give it another chance a 2.50.
Could talk about ... reduced new vessels supply not allowing to expand fleet in a timely matter if market picks up. Possible revaluation of vessels ... BalticDry correlation and all that stuff ... but it's plenty of such info out there.
So ... I just post the Price Actions reason that made me decide to give TEU a shot.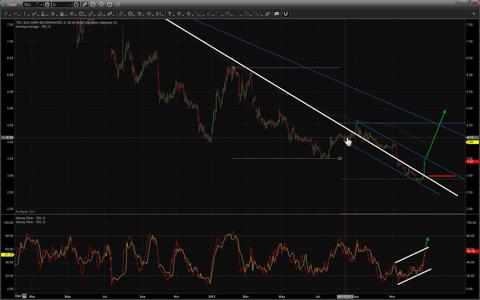 Finger Crossed!
I'm also long ESEA. Looking for the 2's