Good Stocks To Invest In
August 18, 2014
Market Strategies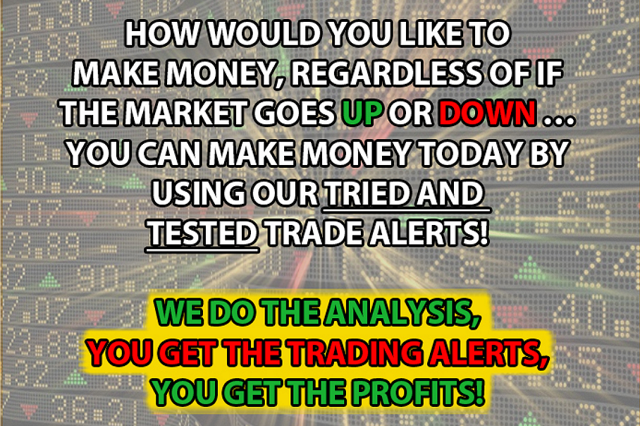 New Stock Recommendations $100,000 Portfolio
Each stock is allocated a theoretical $ 5,000 share of the portfolio unless otherwise indicated.
Stock

Purchase Price

Purchase Date

Stop/Loss

 

Price/Date Sold

 

Profit/(Loss)

GALE 1500

3.05

08/11

 
 
 

GRPN 500

6.35

07/31

 
 
 

WFM 150

37.08

07/24

 

8/15 38.54

$ 219

MBI 500

9.54

07/14

 

7/25 10.02

$ 240

BCRH 300

19.45

07/10

17.55sco

 
 

MVIS 2000

2.02

06/30

1.87sco

07/15 2.40

$ 760

NBG 300

2.95

05/19

 
 
 

GLXZ 5000

0.46

05/12

 
 
 

XRGYF 5000*

0.407

03/14

 
 
 

OSIR 300

15.94

02/13

 
 
 

GRPN 500

10.40

01/28

 
 
 

RPTP 400

15.37

01/16

 
 
 

AA 300 100

Sold 200

10.06

01/10

 

6/26 14.87

$ 854

WLT 300

16.22

12/23

 
 
 

GSG 150

32.64

12/23

32.21 sco

 
 

NBG 300

4.08

8/12

 
 
 

TEXQY* 200

6.56

7/11

 
 
 

NBG 300

12.10

5/23

 
 
 

HL 1000

4.10

3/04

2.64 sco

 
 

AAPL 35

76.85

11/08/12

 
 
 

REPR* 5000

0.22

10/22/12

.12 sco

 
 
Recommendations will be both listed in this letter and texted to members.
Previous closed out stock and option positions can be found in past Market Strategies Newsletter issues available in the VIP Subscribers Members Area.
TEXTING SERVICE TO RECEIVE ALL UPDATES.
NOTE: This is a Sample Issue Only!
TO GET OUR TRADE ALERTS BY TEXT MESSAGE AND
THE COMPLETE VIP MEMBERS ONLY
MARKET STRATEGIES NEWSLETTER ISSUES
Visit: PrincetonResearch.com/offer.htm
Market Strategies $100,000 Trading Portfolio
Recommendations And Overall Comments
There were seven traded and closed out option positions last week
making a substantial gain of
$ 7,304 on the week
For the full year now we have gains of $ 24,143.
There was one closed out stock position, the WFM long against the short call, which made a
profit of $ 383.
For the full year 2013 we had realized gains of $ 53,556.
We have open position losses now of about $ 10,272.00 some of which are in coal stocks,
NBG and small cap bio-med stocks held over from last year.
We also have not counted dividends received on stocks like Apple, Nordic American (NYSE:NAT),
BCRH and JP Morgan.


The Stock table has the following 18 positions:
AA, AAPL,BCRH, GALE, GRPN (2) , GLXZ; GSG, HL,
NBG (3), OSIR, REPR, RPTP, TEXQY, WLT, XRGYF
The options call for a $ 2,500 investment unless otherwise stated; each stock position requires $5,000 unless specifically stated.
We are basing money management on a hypothetical
$ 100,000 and are using
$ 59,663 in 18 stock positions plus
$ 1,736 in two options positions totaling
$ 61,399 with
$ 38,601in cash.
These figures are approximate. We do not count commission costs and there may be errors.
Executions that have occurred at or near the open or close of trading sometimes vary from
our actual numbers. For example, when something opens down and it is through our price,
we take the next trade whether it is an uptick or continues lower. This sometimes results in a 50% trade that is slightly above or below the exact number.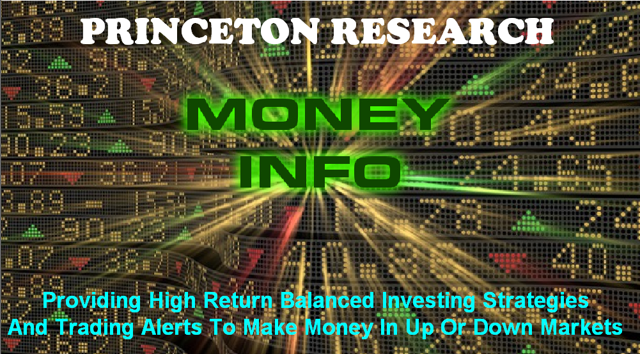 See more Where To Invest $10000 and Good Stocks to invest in August 2014 information at:
http://www.princetonresearch.com/invest-10000-investing-strategies-news/
This where to invest your money August 2014 information is from the August 18, 2014 Investing Strategies For 2014 Newsletter.
To read the complete issue in .pdf format go to:
http://www.princetonresearch.com/8-18-2014-Market-Strategies.pdf
The where to invest your money Market Strategies Newsletter provides balanced investing strategies designed to produce high investing returns in up or down markets. Sent by e-mail Sunday evenings and available in the VIP members area, the newsletter features:
Ø $10,000 portfolio stock options trade summaries and traders comments
Ø $100,000 portfolio stock options trade summaries and traders comments
Ø The Market Laboratory - A review of market sentiment and key indicator changes
Ø Market Fundamentals Analysis
Ø Key Economic Numbers And Media Data
Ø Technical Information And Cycle Analysis
August 18, 2014
Gain for the Year $ 7434
Over 74 % Returns
Over 284% Profits In 2013
Subscriber Members get access both the Investing Strategies For 2014 Newsletter and The Text Message Trading Alerts Service.
The Trading Alerts $10,000 sample trading portfolio has produced consistent profits.
Gains have gotten progressively greater over the last 3 years:
284% Returns for $28,400 Profits In 2013
171% Returns for $17,100 Profits In 2012
77% Returns for $7,700 Profits In 2011 (only 33 weeks)
For Free Newsletter Sample issues and Investing Strategies For 2014 Trading Alerts go to: http://PrincetonResearch.com/alerts.htm
Disclosure: The author is long P, WFM, SPY, FB, BA, REPR, LEOM, CBLI, GALE, WFM, MBI, BCRH, MVIS, NBG, GLXZ, XRGYF, RPTP, AA, WLT, GSG, TEXQY, HL, AAPL.
Additional disclosure: Rule 17B AttestationsPrinceton has approximately 2,581,578 shares of AIVN both free and restricted and represents them for I.R.. Princeton also has about 40,000 shares of TXGE. Princeton is paid $ 1,500 per month from RMS Medical Products. Princeton has bought 81,100 shares of RMS Medical Products. Princeton Research has been paid $ 2,500 to write a report on Xinergy.Princeton has been engaged by Target Energy. No contract is currently in place. When there is no movement in penny stocks, even though there is none or very small losses, we will liquidate ( sold AIVN on stop ) even though we like the company, if money is needed for better opportunities. We now believe REPR represents upside opportunity. The Target ADR trades at about $ 4.50 in U.S. vs 0.045 in Australia. Princeton owns 400,000 Australia shares and about 500 U.S. ADR's. Princeton was paid about 500,000 shares of Leo Motors.Pursuant to the provisions of Rule 206 (4) of the Investment Advisers Act of 1940, readers should recognize that not all recommendations made in the future will be profitable or will equal the performance of any recommendations referred to in this e-mail issue. Princeton may buy or sell its free-trading shares in companies it represents at any time.