Today, as planned, I bought the Sprint CALLS...Will post details of the trade later...
Also, FSLR broke a double top on the P&F chart...I will therefore add to my April $33 CALL position...
Will post latest Options2Wealth portfolio update later in the day...
kp
EDIT 8:26 PM (NYSEARCA:PST):
As per plan, bought 337 Sprint (NYSE:S) May $6.00 CALL contracts @ $0.22 to round off the position to 500 contracts...in other words, controlling 50,000 shares up until May...(screenshot of the prevailing price provided below)
Also, as I had mentioned in this post earlier today, FSLR broke a double top on the P&F chart (denoted by the green x in the screenshot below), so I decided to add to FSLR's CALL position...I bought 20 CALL contracts of FSLR April $33.00 @ $5.40 and rounded off the position to 50 CALLS...
Currently, I'm almost 100% vested with only a couple of hundred dollars in cash in the account...the rest of the month should be interesting, to say the least...
:-)
kp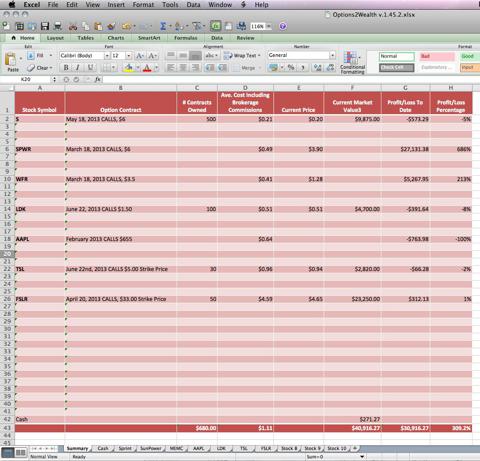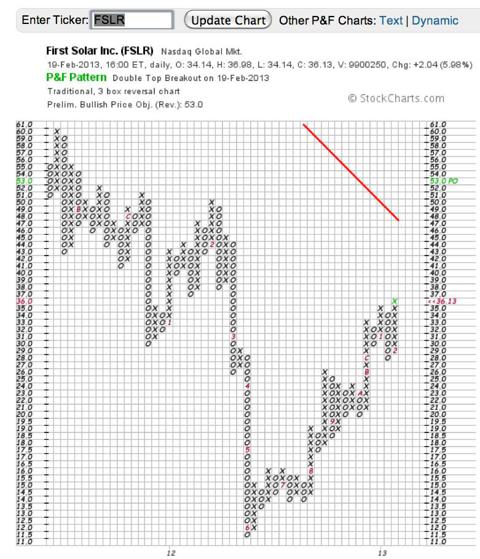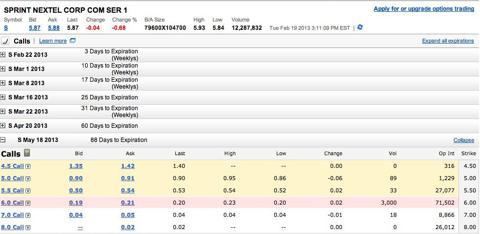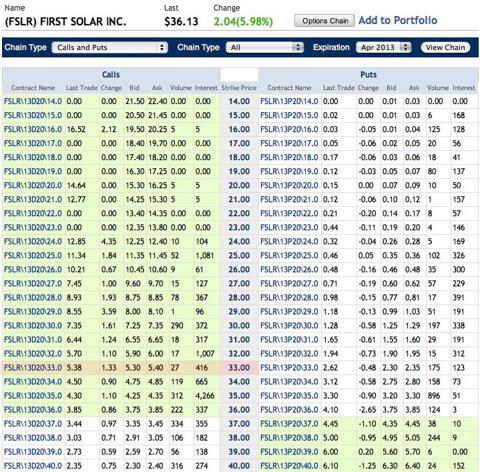 DISCLAIMER: All postings made here are strictly for my personal record keeping and in no way, shape or form, am I even remotely suggesting others to follow my Buy and Sell moves. Trading options is definitely not for the faint of heart as one's portfolio can move up, or down, anywhere between 10%-30% during a single trading day. Feel free to follow my progress here, but PLEASE do not follow my moves. However, if, in spite of all my exhortations, should you decide to do so, be advised that you, and ONLY YOU will be responsible for any losses that you may suffer...In other words, the onus is strictly on you.