I have been bearish on China for many years now. I have enjoyed arguing with the defenders of conventional wisdom who believe that China was on its way to replacing the United States as the dominant power of the world. Years ago, the opinion was due to my natural tendency to take contrarian opinions and my memories of people saying the exact same things about Japan in the 1980s. Unfortunatley, I lacked hard evidence.
Eventually I found the books of George Friedmam and learned about the incredible power that geography and demographics had over a country's past and future. When it came to China, Friedman's pessimistic arguments gave me the reasons why China never had a chance to become a world power. Indeed, it was worse than I had originally thought because it became clear that China wouldn't't even be able to develop into a modern first world economy, much less a challenger to the USA.
When I saw Apple's (NASDAQ:AAPL) dramatic price decline over the last few months, the first thing I thought about was China's economy and internal instability. I didn't know anything specific but my intuition was telling me that perhaps something was going on in China that the central government didn't want the world to know.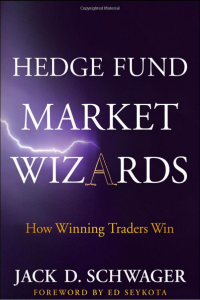 I suspect the hypothesis developed because I had just finished reading Jack Schwager's Hedge Fund Market Wizards and there was a chapter that dealt with Apple and its growth outlook. In one of the interviews, the hedge fund manager was discussing the bright future that the iPhone had in China. I'm sure this particular manager wasn't the only one who held that investment thesis so when Apple's stock began to tank the first thing I thought of was that his China investment thesis was in jeopardy.
I'm not sure exactly what is going on with AAPL, but the articles that are talking about the inability of the Chinese to afford iPhones sounds like an excuse. The bottom line is that AAPL lead the market up since 2009 and when leaders fall, the broader market usually follows.
Now we are looking at a full-fledged across-the-board price decline in all commodities. The commodities bull market was always driven by the idea that China would continue to grow forever. We now know that growth has dropped below 8% and I wonder how long it will be before China's inevitable decline accelerates to levels that triggers panic in world markets.
The end of the BRIC era has come. It will be interesting to see how the next era develops as economies realign to radically different realities.
Disclosure: I am short IWM.