The following is a list of the top 15 holdings of Cobblestone Capital Advisors, a New York based firm with more than $228M under management.

Founded over two decades ago, Cobblestone Capital specializes in investment management, wealth management and services high net worth families with financial plans spanning multiple generations.

Here is a list of their top 15 holdings as of June 30, 2010. A full breakdown follows below.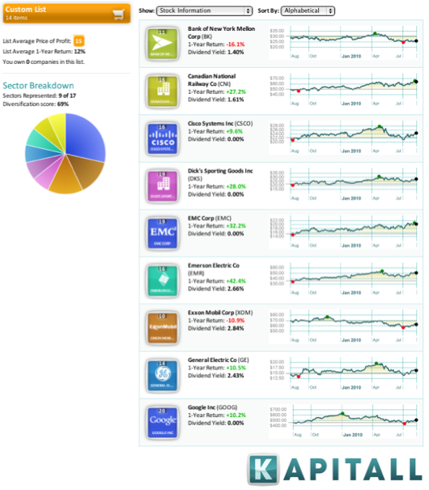 1. Procter & Gamble (NYSE:PG): $9,315,000
2. PepsiCo. (NYSE:PEP): $9,192,000,
3. Cisco Systems (NASDAQ:CSCO): $8,566,000
4. Google Inc. (NASDAQ:GOOG): $7,759,000
5. Johnson & Johnson (NYSE:JNJ): $7,518,000
6. Exxon Mobil Corp (NYSE:XOM): $7,289,000
7. Dick's Sporting Good (NYSE:DKS): $6,733,000
8. Emerson Electric (NYSE:EMR): $6,685,000
9. General Electric (NYSE:GE): $6,648,000
10. Canadian National RR Co. (NYSE:CNI): $6,212,000
11. El Paso Energy Corp. (EP.PRC): $6,122,000
12. EMC Corp. (EMC): $5,352,000
13. Halliburton Corp. (NYSE:HAL): $5,318,000
14. Bank of New York Mellon (NYSE:BK): $4,979,000
15. Research in Motion Ltd. (RIMM): $4,877,000


Disclosure: No positions