Apple (AAPL -1.41% to $553.13) was downgraded to "market perform" from "outperform" at Wells Fargo.
Wells Fargo analyst Maynard Um told Street Insider that there are three major concerns about Apple.
Um worried that Apple's gross margin will face pressure when the company releases the iPhone 6, which some think will be in May 2014. Um said that Wells Fargo noticed that while gross margins increase when Apple releases an "s" version of the phone, such as its recent success with the iPhone 5s, the company's gross margins tend to decrease after the launch of an iPhone with a new form factor.
(click to enlarge)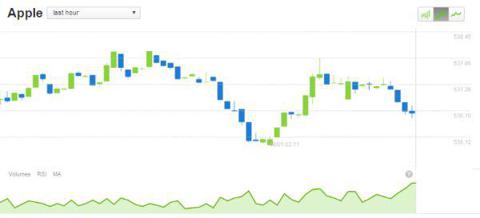 Click to enlarge
Um also noted that Wells Fargo is concerned about Apple's ability to hold onto its market share in areas where it currently competes (smartphones, tablets, etc.), though Apple could dominate new areas with rumored products like the iWatch and a new Apple TV.
Original Post by: [Ibtimes]
More About Apple Stock - Apple Shares Online Read here