On cable we can count completed five waves up in wave C that shows signs of a top around 1.5606 because of ending diagonal in wave 5, divergence on the RSI and now also accelerating price action below the trading channel which suggests that pair is in early stage of a minor wave (iii). Further weakness towards 1.5450 would be a strong and very important sign for further GBPUSD top.
Please check our video from Apr 29 2013 for more detailed analysis on GBPUSD as well as AUDUSD.
(click to enlarge)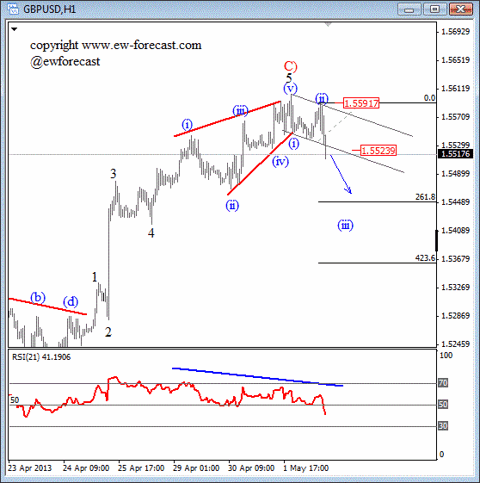 Click to enlarge
For more analysis visit us at http://www.ew-forecast.com/
Absolutely FREE 7-day Trial Is Available to New Members!
VIDEO April 29 2013 click here