USDJPY is reversing nicely lower from latest high which could already be start of a new larger impulsive price-action back to 98.20. Further intra-day weakness through the US session today towards the lower support line of a corrective channel will suggest that wave B/2 is done. In such case we will be looking for short set-up against wave B/2 high.
USDJPY 30min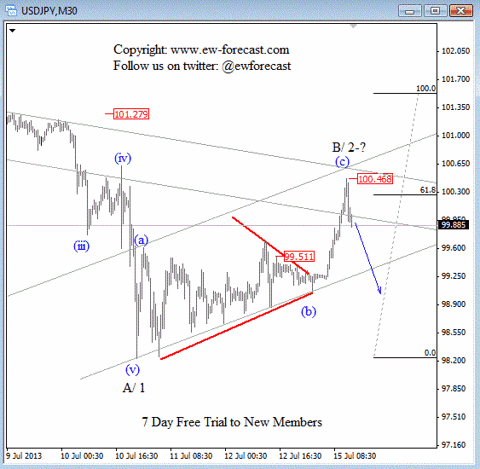 On the 4h chart we can see sharp decline from 101.50, so we assume that top is in place, at least temporary and that market will make three waves down. If that's the case then pair will sooner or later make a third leg down to 97.00 this week.
USDJPY 4h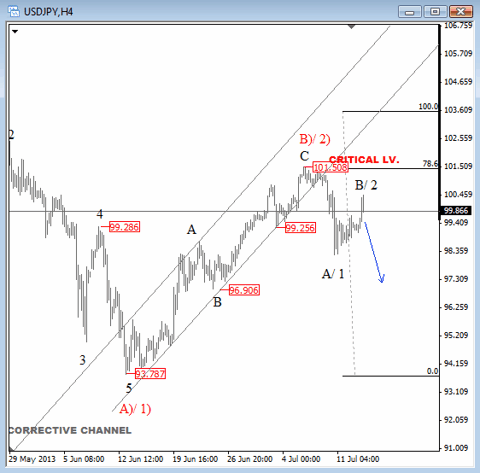 If you are interested in our analysis then you can try us absolutely FREE FOR 7 DAYS.