AUDUSD moved through 0.9230 swing high from Aug 19th that caused an extension up to 0.9353 from where pair reversed nicely in this week. We can see prices back below the upper line of trading channel which means that an A)-B)-C) corrective rally could be the case, called a zig-zag. We however need more evidences that wave C) has topped. Further weakness in impulsive fashion to 0.9110 will confirm the bearish case for AUDUSD.
AUDUSD 4h Elliott Wave Analysis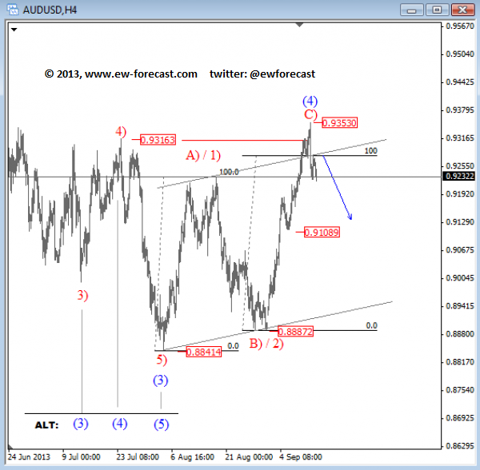 What is Zig-Zag Elliott Wave Pattern?
A zig-zag is a 3-wave structure labeled A-B-C, generally moving counter to the larger trend. It is one of the most common corrective Elliott patterns.
· Structure is 5-3-5
· Wave A must be a motive wave
· Wave B can only be a corrective pattern
· Wave B must be shorter than wave A by price distance
· Wave C must be a motive wave.
· Appears in wave two or four in an impulse, wave B in an A-B-C, wave X in a double or triple zig-zag, or wave Y in a triple threes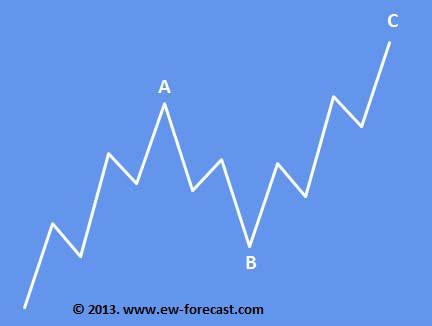 Written by www.ew-forecast.com | Try EW-Forecast.com's Services Free For 7 Days at http://www.ew-forecast.com/service