Last week we were tracking bullish count on NASDAQ100 and highlighted a coming fifth wave which is unfolding very nicely. We should see five waves up from wave (iv) low before rally can be finished. At the moment that's still not the case so prices will stay in bullish mode. A current pullback from the highs is most likely red subwave iv) that may send market up to 3530 /3540 in the next few sessions.
NASDAQ100 (Dec 2013) 1h
(click to enlarge)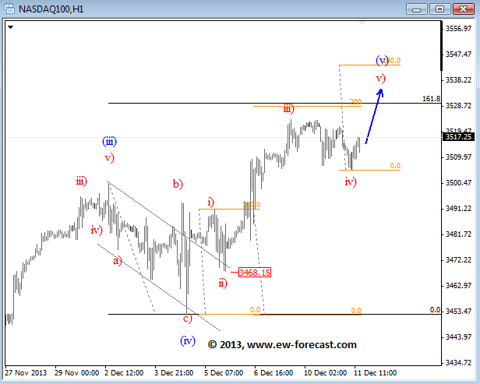 Click to enlarge
There is a strong divergence between US and European stocks. But what will happen if US stocks turns down you ask? Well, European share could fall strongly.
NASDAQ vs DAX 4h
(click to enlarge)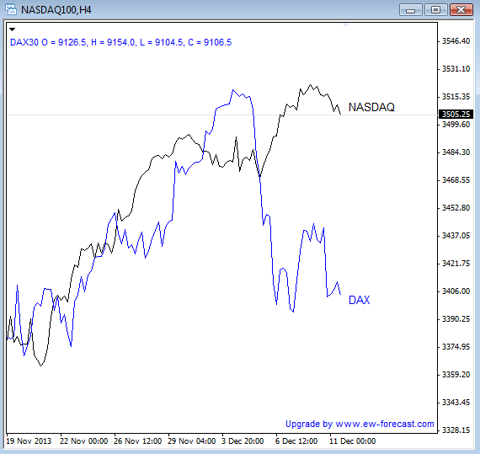 Click to enlarge
Written by www.ew-forecast.com