The market has popped almost 10% since October 3rd. Is it time to back up the truck and start buying? While some eager investors have begun to do so, there are a couple of reasons you may want to wait just a little bit longer.

Forecast Earnings
The S&P 500 (NYSEARCA:SPY) forecast earnings for this year and next year are the consensus estimates on the 500 companies within the index. When the earnings are being revised upwards, the market usually follows. When forecast earnings are being slashed, the market generally trends down. This is a simple gauge that doesn't rely on valuation.

I'll explain at a later date how this works but it can be a good indication of a snow-balling trend that goes from news, to fear, to forecast earnings revision, to more fear, which results in bad news, and on it goes. While the changes in earnings forecasts are not typically the catalyst for a trend, it can be a timely signal when market growth is slowing and prices are heading for a correction. Conversely, it can be a great indication of when markets are about to turn upwards for a while.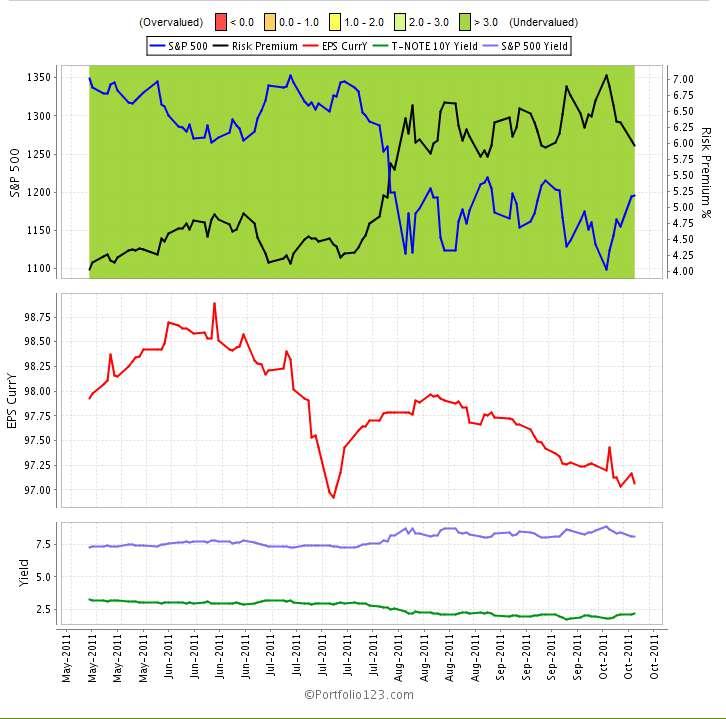 Click to enlarge

As you can see on the 5 month chart of current year earnings estimates on the S&P 500, it is still in a downtrend. Now as we are late in the year I rely more heavily on the next years estimates. They offer the same current downtrend indication. To be a buyer in a potential bull market I would wait for the earnings estimates to turn up first. You might miss out on a few weeks of movement off the bottom, but you will almost always miss out on the big drops.

Confirmation on Price Chart
A simple confirmation to this 'earnings forecast' method is to add a moving average on the S&P 500 price chart. I find that the 100 or 150 day moving averages work just fine. The forecast earnings might turn up briefly, but the price must prove the move.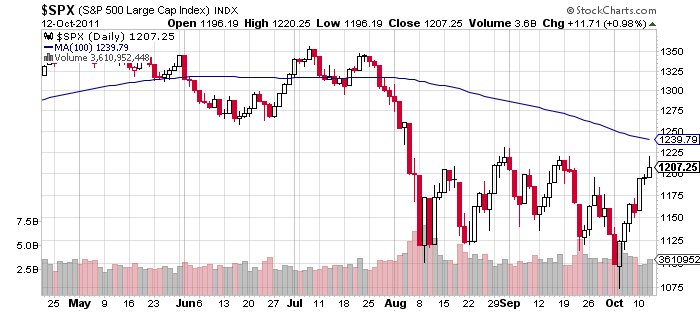 Click to enlarge

If the earnings forecast trend pops up over the next few days (and it hasn't yet), the S&P should clear the 100 day moving average at a minimum. Today that moving average sits at 1239.79 and we are beneath it.

Buy or Wait?What does this mean for your trading? If you are a swing-trader or a very short-term trader that likes to go bull one week and bear the next - decide for yourself. But if you are the type of investor that builds a portfolio and likes to hold it for many months to years - I would strongly suggest that you wait for the market to make these two positive signs first.