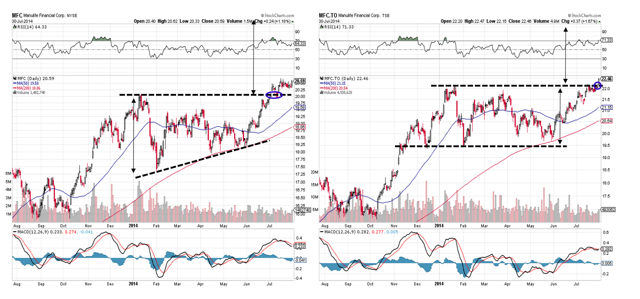 Manulife appears to have finally broken out. The breakout is clearer when the TSX-listed entity is examined. The difference between the two listings arises on account of FX (in this case, the strengthening of the CAD vs the USD).
Although Manulife has global exposure, the majority of its shares are traded on the TSX, so we were suspicious of the US-listed breakout until it was confirmed by the Canadian-listed entity.
Although this may be construed in a purely technical fashion, as a case of penetrating a resistance band, we believe this is suggestive of market expectations for rising interest rates.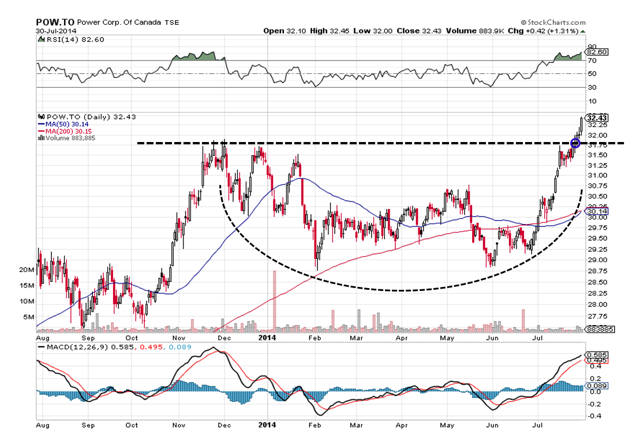 Power Corporation of Canada, another company which in fact a financial services holding company whose primary holdings are an asset manager and a life insurance company (not power generation, as the name would imply), has also broken out of a rounding bottom. Rounding bottoms can often lead to rapid price increases.
Disclosure: The author is long MFC, PWCDF.
Additional disclosure: Holds some related derivative instruments.