Low volumes for this August rally. Unfortunately I closed most positions because my trailing profit levels were touched after ECB meeting and imminent bad reaction from market.
On Friday the market started to rise again and it's still doing that, with low volumes (better in last 2 days, but last Friday was option expiration day)
How this rally will end?
S&P500 is close to resistance with low volumes.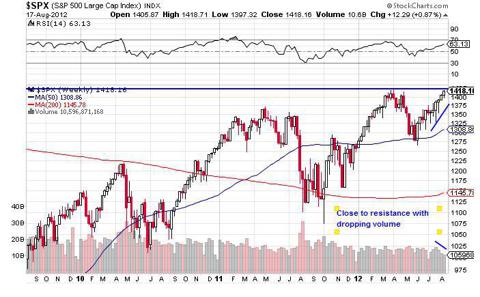 Nasdaq 100 is high as well, even if volume pattern is better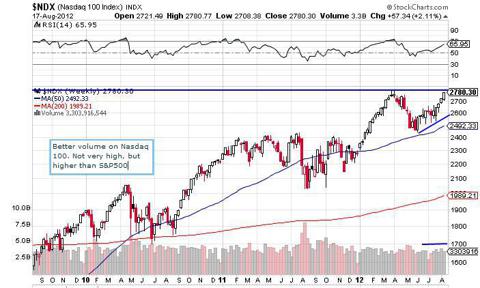 Dow Jones is similar to S&P. Maybe volume are worse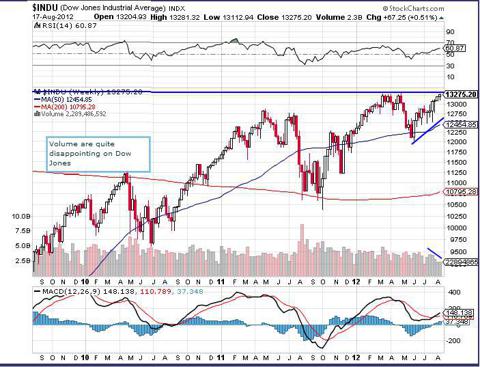 "king" Apple on the stars. new high but low volume as well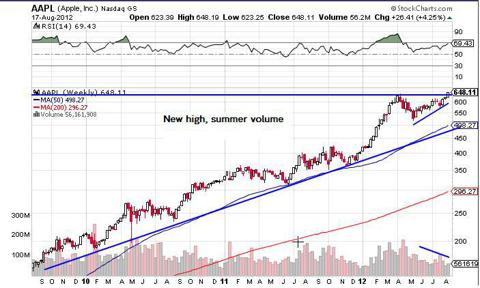 and QE3? silver thinks it will come (because is not dropping), but maybe not too soon.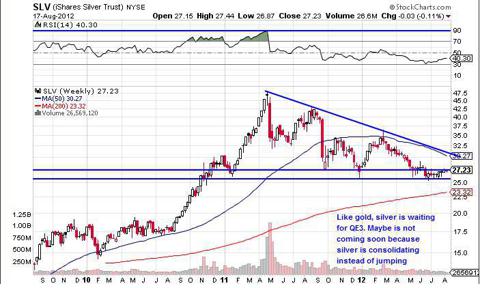 Will this rally continue? I think we'll discover it soon. Let's see how market react this week after option expirations. the KEY date is Bernanke speech on Jackson Hole at the end of the month, that could be either a reversal day or the first day of a strong short term upleg of indexes.
and Finally, (NYSE:DFS)... this was a nice call. How a pity I closed the spread :(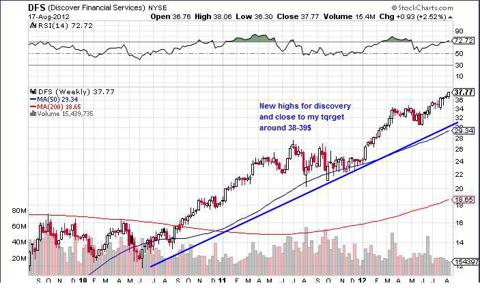 To finish, there was a sell signal on SPDR Healthcare (NYSEARCA:XLV). Demark 13-9 sell signal on weekly basis 2 weeks ago.