The massive marijuana stock rally following the media frenzy when Colorado's legal cannabis system kicked in earlier this year has all but fizzled. As measured by the Benzinga 420 Marijuana Index, the stocks, which had more than doubled from the August 2013 lows into year-end, increased an astounding 7X in the first 80 days of the year only to give up most of their gains: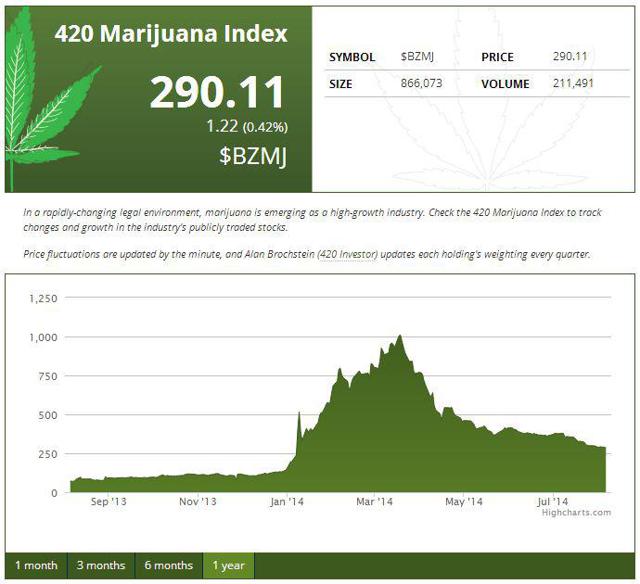 While the stocks are still up in 2014, most investors have lost money after entering the market after the rally began. With prices substantially below the peak levels from earlier this year, marijuana stocks might have some appeal.
Disclosure: The author has no positions in any stocks mentioned, and no plans to initiate any positions within the next 72 hours.