The commentary on Chinese property could not be gloomier. The mother of all short trades is riding on a story of overbuild and bubbles. Unfortunately for the shorts, the facts are inconvenient. Chinese property stocks are set to outperform in the year ahead.
The bear case is that house prices have started to decelerate as the rate of growth of shadow financing has been squeezed. This is supposed to trigger a crash in property values, with developers left holding excess inventory and unable to service their debts.
However, the relative performance of Chinese property stocks has an inverse relationship with the ratio of housing starts to completions. When starts rise faster than completions, developers are squeezed for cash and they tend to underperform, as was the case last year. Now, the number of housing completions is rising faster than starts, which suggests that the property developers' cash positions are improving, and, in turn, they will start outperforming the Chinese stock market.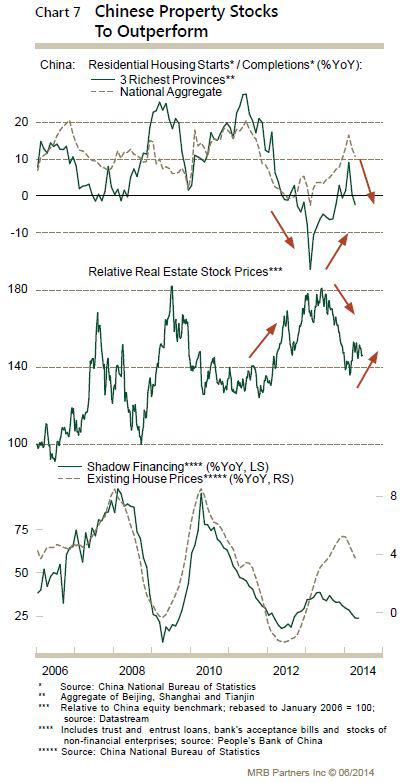 Disclosure: The author has no positions in any stocks mentioned, and no plans to initiate any positions within the next 72 hours.