There were tons of rumors floating around the weekend with regards to what appears to be a mugshot of the CFO, John DeSimone. Someone had found this picture and posted it on Twitter under the $HLF tag: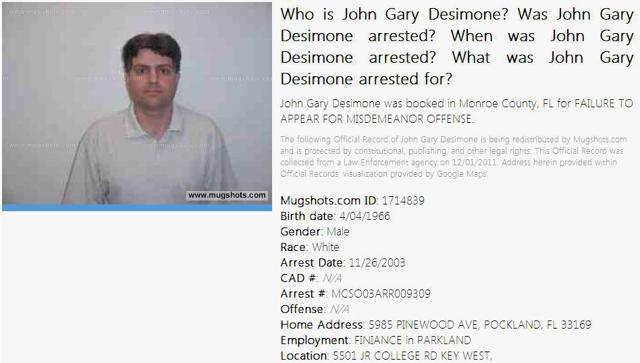 That began the speculation that John DeSimone could have possibly been involved in the Homestore.com fraud from 2001. The complaint in the matter, however, listed John "R." DeSimone and Herbalife's current CFO is John "G." DeSimone.
It appears that an Intelius report incorrectly linking the two was the cause of the speculation:

It looks like, from a background check that I've conducted, that DeSimone's mug shot is from a missed court appearance having to do with a speeding ticket he got in Florida in 2003: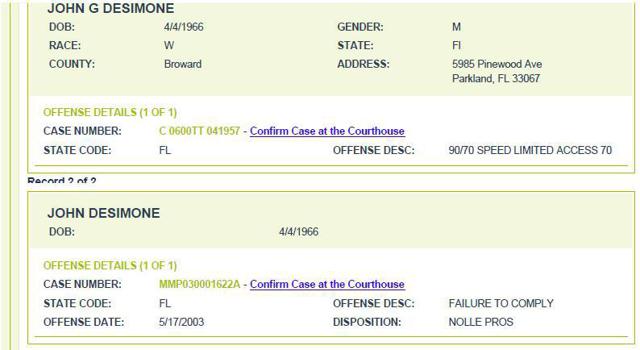 Herbalife's PR machine took to Twitter to dispell the rumors on Monday afternoon:

This should clear this matter up.
Now, if DeSimone could just explain:
- the China "Hourly Consulting Pay"
- why he used SICAD I for Venezuela
- what Herbalife earnings would have been from a GAAP standpoint
...we'd be all good.
Disclosure: The author is short HLF.
Additional disclosure: I hold puts and calls but am positioned short.