Here is the EMC chart I published on Feb. 17th explaining why it was time to short EMC. (click to enlarge)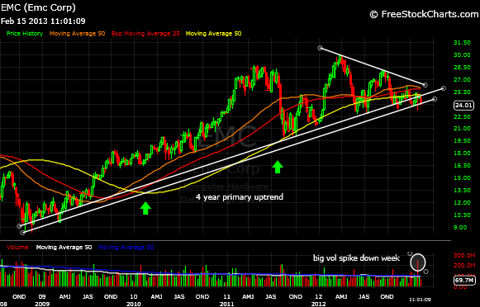 As you can see the stock had been bouncing off of the primary uptrend since the low was put in back in 2009, until more recently putting in a lower high and starting to show weakness.
Update: Below is the updated EMC chart showing the stock breaking down and on the verge of entering "No Man's Land" where the next main level of support is around 20.
(click to enlarge)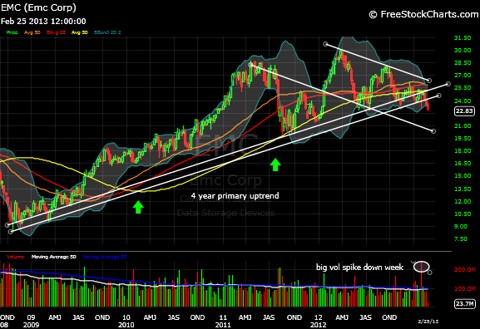 Now a closer look at the 3-day chart below.
(click to enlarge)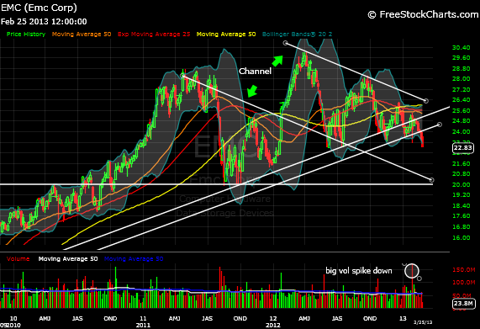 You can see that the stock has clearly broke the primary uptrend and held a very minor support level just under 23. (from the bounce off primary uptrend back in June/July) This is a very minor support level and in my opinion will be breached shortly. I would expect the stock to trade to the lower level of the channel ultimately meeting the horizontal support level, at which point would be time to cover the trade and reevaluate.
Disclosure: I have no positions in any stocks mentioned, and no plans to initiate any positions within the next 72 hours.