As seen: http://www.bloodhoundsystem.com/blog/index.php/2013/02/presidents_day/
According to the 2013 Stock Traders Almanac, Presidents' Day is one of the worst performing stock market holidays. The average returns are weak both on the Friday before the holiday, and the Tuesday that follows. Depending upon the year, some days coincide with February options expiration (like this year) and some do not. It appears to have little affect on the results. As we write this, the S&P 500 is down 0.10%.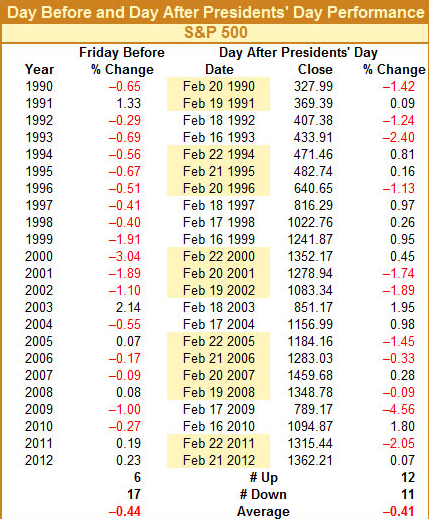 All the more reason to have extra days off. 5-day weekend! Who's with me?!? ….