I recently commented on BBBY here as a potential purchase
seekingalpha.com/instablog/706857-fear-a...-retailer
I initiated a position today @ 65.05 .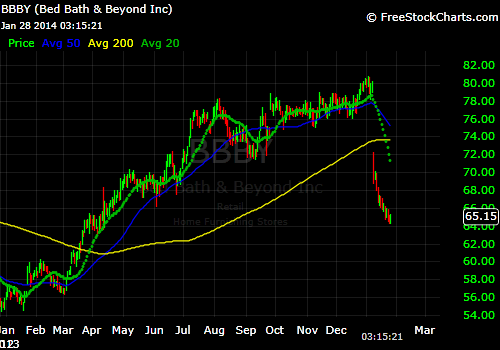 It's never easy to select the bottom, but i believe we may have seen a line in the sand drawn here in the 64-65 area.
Near term target of mid 70's , longer term 80-85 ..
Best of luck to all !
Disclosure: I am long BBBY.
Additional disclosure: I am long numerous equity positions - all of which can be seen here in this blog..