I love pictures, it is said a Picture is worth thousands of words. Below is the Stock performance of J P Morgan (NYSE:JPM) and ICICI Bank of India (NYSE:IBN). JPM is a well known bank, primarily operating in US and ICICI is a bank primarily operating in India. I have seen number of well known equity analyst reports of each of the banks and each of them expresses various factors that are idiosyncratic to each of the banks. Prominent story for JP Morgan was the Whale Episode, whereby it suffered huge losses beginning of the second quarter for the period Q1 2012. IBN's main story was that Indian economy was slowing down and the losses may increase. What is interesting is that ICICI bank's stock price also moved down with the JPM's stock even though it had no bearing to the Whale episode.
The banking share's price is much sensitive to the Macro factors, than most people realize or acknowledge. During the middle of the year there was a fear that Euro Crises, may spiral out of control and banking stocks suffered as markets presumed that it would affect all the banking stocks will suffer. Yet very few analysts report give due weight age to the Macro Factors in the valuation of the stocks. As the time went by, Euro crises subsidized and banking stocks moved back to the same position as it was a year back. It is also true, that JP Morgan had only 1 quarter of losses from the whale episode.
Investors should broaden their horizon and look at the stocks in the entire sector, when evaluating the individual stocks. Macro environment, though very difficult to forecast, in the short run has a much bigger impact on the stock's price. Awareness of such factors will make individuals better in understanding the valuation of stocks and consequently better in picking stocks.
(click to enlarge)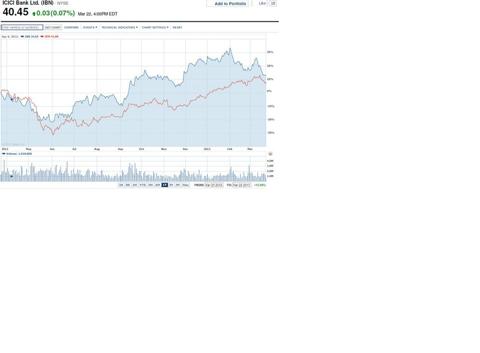 Click to enlarge
Disclosure: I have no positions in any stocks mentioned, and no plans to initiate any positions within the next 72 hours. I wrote this article myself, and it expresses my own opinions. I am not receiving compensation for it. I have no business relationship with any company whose stock is mentioned in this article.