Many US companies rise dividends annually. A company should not follow the speed of Earth rotation around the sun - i.e. it is not necessary to increase dividends each single year. So some companies rise dividends biannually or once in 3 years ( see deeps in the figure below)
(click to enlarge)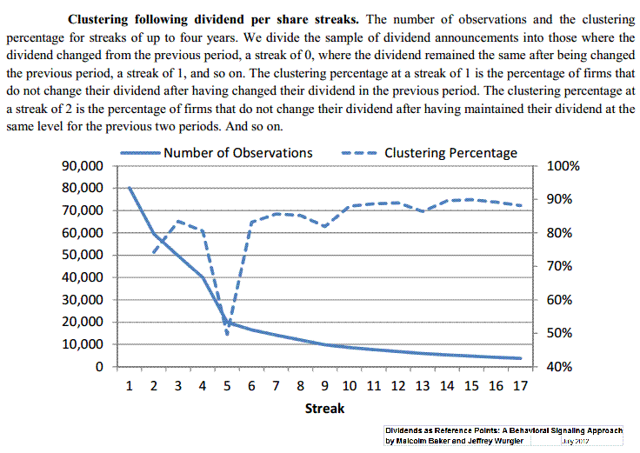 Click to enlarge
As you know economy and business environment is not certain now so a Board decision to keep dividends at the "old" level seems wise enough. I think it is better if company keeps dividends at the same level for more than 1 year than increases dividends to meet criteria of David Fish CCC and similar lists and then drops dividends because cannot sustain new higher level.
An example of a slow dividends growth company (Loews Corp.) is shown below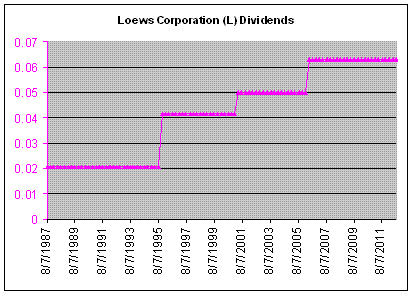 In the past several other companies "froze" and then increased dividends, for example (I use ex-dates as time marks and Yahoo for dividends amount /after splits/ and dates):
Arthur J Gallagher (NYSE:AIG) froze dividends from 3/27/2008 till 3/29/2011;
Ampco-Pittsburgh (NYSE:AP) froze dividends from 1/13/1999 till 4/11/2007;
Boeing (NYSE:BA) froze dividends for more than 1 year few times between 1962 and now;
BlackRock (NYSE:BLK) froze dividends from 3/5/2008 till 3/4/2010;
Cato Corp. (NYSE:CATO) froze dividends from 6/7/2007 till 6/10/2010;
CME Group (NASDAQ:CME) froze dividends from 3/6/2008 till 3/8/2011;
EQT Corporation (NYSE:EQT) froze dividends (about 7 cents/share) from 11/9/1993 till 2/7/2001 and froze dividends at22 cents/share again in May 2006, hence during last 10 years dividends growth was 3X;
Eaton Corporation (NYSE:ETN) froze dividends from 2/1/2001 till 5/1/2003;
FirstEnergy (NYSE:FE) froze dividends between 1998 and 2005 at 37.5 cents/share and froze dividends again in February 2008 at 55 cents/share;
First Niagara Financial Group(NASDAQ:FNFG) froze dividends from 8/6/2010 till 8/3/2007;
Home Depot (NYSE:HD) froze dividends from 39049 till 40148 12/1/2009 till 11/28/2006;
Harte-Hanks (NYSE:HHS) froze dividends from 39505 till 40513 12/1/2010 till 2/27/2008;
HNI Corp (NYSE:HNI) froze dividends from 39498 till 40598 2/24/2011 till 2/20/2008;
Hershey (NYSE:HSY) froze dividends from 8/22/2007 till 2/23/2010 and increased dividends exponentially during last 25+ years;
Molex (NASDAQ:MOLX) froze dividends between March 2000 and June 2004 at 2.5 cents/share and froze dividends again between September 2008 and September 2010 at 15.3 cents/share;
MarkWest Energy Partners (NYSE:MWE) froze dividends from 10/31/2008 till 2/3/2011;
Northwest Bancshares (NASDAQ:NWBI) froze dividends from 7/31/2007 till 2/2/2010;
Overseas Shipholding Group (NYSE:OSG) froze dividends between July 1991 and August 2003 at 15 cents/share and froze dividends again from August 2008 at 43.8 cents/share, hence their dividends grew about 3times during last 10 years;
Penn Virginia Resource Partners (NYSE:PVR) froze dividends from 11/4/2008 till 5/4/2011;
Renaissance Learning (NASDAQ:RLRN) froze dividends from 2/23/2005 till 5/9/2007 at 5 cents/share, then paid special dividend 82 cents/share in 2007, then again froze dividends till 5/5/2010 at 7 cents/share (now the company is paying dividends 8 cents/share and paid special dividend 2 $/share in November 2010);
Safety Insurance Group (NASDAQ:SAFT) froze dividends from 8/29/2007 till 8/30/2010;
SY Bancorp Inc. (NASDAQ:SYBT) froze dividends from 3/13/2008 till 12/9/2010;
Molson Coors Brewing (NYSE:TAP) froze dividends from 2/24/2005 till 5/28/2008;
Tower Group (NASDAQ:TWGP) froze dividends from 12/13/2004 till 9/12/2007;
United Parcel Service (NYSE:UPS) froze dividends from 2/22/2001 till 2/20/2003;
Ventas (NYSE:VTR) froze dividends from 3/4/2008 till 3/10/2010.;
Currently many firms (mostly banks and other financial companies) not included in David Fish CCC list freeze dividends, for example
Bank of Hawaii (NYSE:BOH) from November 2008;
Brookfield Properties Corporation (NYSE:BPO) from May 2007;
Copano Energy (NASDAQ:CPNO) from January 2009;
Courier Corporation (NASDAQ:CRRC) from November 2008;
Flushing Financial (NASDAQ:FFIC) from March 2008;
Federated Investors (NYSE:FII) from May 2004 at 24 cents/share but paid special dividends 1.5$/share in 2010
The First Bancorp (NASDAQ:FNLC) from October 2008;
H&R Block (NYSE:HRB) from December 2008;
Intersil Corporation (NASDAQ:ISIL) from February 2008;
Lakeland Financial (NASDAQ:LKFN) from April 2008.
Most of these firms recognized recent economy down-term and decided to keep higher cash balances than usual. I think it is the smart decision and I hope that they will increase dividends and will pay special dividend then economy improves.
Most of companies I mentioned are industry leaders and have savvy managements that drive their firms through difficult times already. Therefore I think we should recognize that some companies can be slower than other in terms of dividend growth frequency, but if expected return on investment is good a long-term dividend investor might have such "aperiodic" companies in his/her portfolio. Some of these companies paid huge special dividends during the frozen period that often over-compensated "loss" of possible steady dividend growth.
Disclaimer: Long in BA, BOH, HD, RLRN. I might own other companies through ETFs and mutual funds I invested in. I'm considering L purchase.