Most common dividends growth patterns are

1) Liniar as for example for Middlesex Water Company (NASDAQ:MSEX):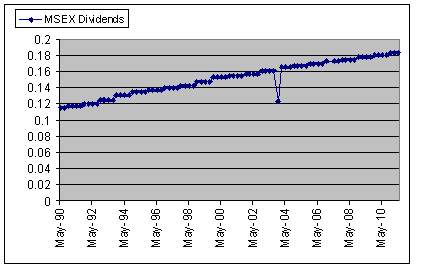 2) Exponential as for example for Procter & Gamble (NYSE:PG):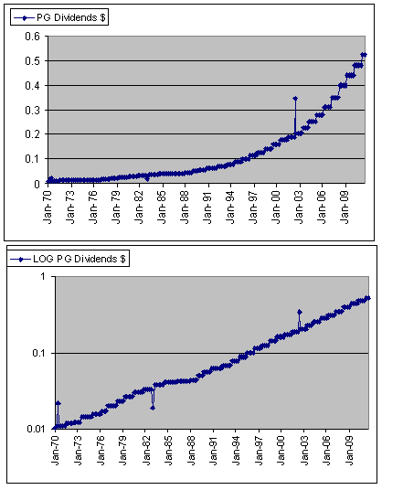 Click to enlarge
Note that bottom graph has semi-log scale.

The pattern should be considered for the dividends growth rate calculations.

I own PG and MSEX.