Sarepta Therapeutics, Inc. (NASDAQ:SRPT)
Duchenne Muscular Dystrophy (DMD) is an X-linked rare degenerative neuromuscular disorder causing severe progressive muscle loss and premature death. One of the most common fatal genetic disorders, DMD affects approximately one in every 3,500 boys born worldwide.
A devastating and incurable muscle-wasting disease, DMD is associated with specific errors in the gene that codes for dystrophin, a protein that plays a key structural role in muscle fiber function.
Progressive muscle weakness in the lower limbs spreads to the arms, neck and other areas. Eventually, increasing difficulty in breathing due to respiratory muscle dysfunction requires ventilation support, and cardiac dysfunction can lead to heart failure. The condition is universally fatal, and death usually occurs before the age of 30.
SRPT reported positive data through Week 120 from Study 202, a Phase IIb open-label extension study of eteplirsen in patients with Duchenne muscular dystrophy (DMD).
According to SRPT, results through more than two years showed a continued stabilization of walking ability in eteplirsen-treated patients evaluable on the 6-minute walk test (6MWT), a well-accepted measure of ambulation and clinical function in DMD.
As previously reported, Study 202 met its primary endpoint of increased novel dystrophin as assessed by muscle biopsy at Week 48 and is now in the long-term extension phase in which patients continue to be followed for safety and clinical outcomes.
Through 120 weeks, SRPT's eteplirsen was well tolerated and there were no reported clinically significant treatment-related adverse events and no treatment-related serious adverse events
SRPT's eteplirsen is designed to address the underlying cause of DMD by enabling the production of a functional dystrophin protein. Data from clinical studies of eteplirsen in DMD patients have demonstrated a broadly favorable safety and tolerability profile and restoration of dystrophin protein expression.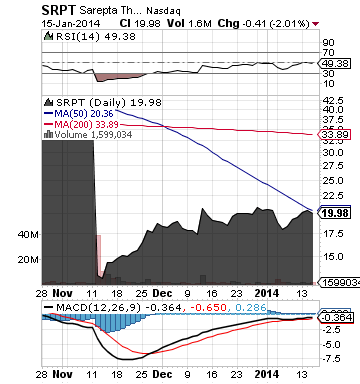 SRPT is focused on developing first-in-class RNA-based therapeutics to improve and save the lives of people affected by serious and life-threatening rare and infectious diseases.
More about Sarepta Therapeutics, Inc. (SRPT) at www.sarepta.com.
**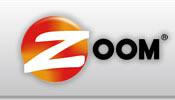 ZOOM Technologies, Inc. (NASDAQ:ZOOM)
ZOOM reported that it has entered into a Letter of Intent (LOI) with Tinho Union Holding Group, a B2B e-commerce platform provider for the travel industry in China, to acquire all the outstanding shares of Tinho by issuing approximately 9.4 million new shares of ZOOM's common stock at a valuation of $8.6505 per share to the shareholders of Tinho.
The transaction is subject to shareholder approval by both parties and other closing conditions.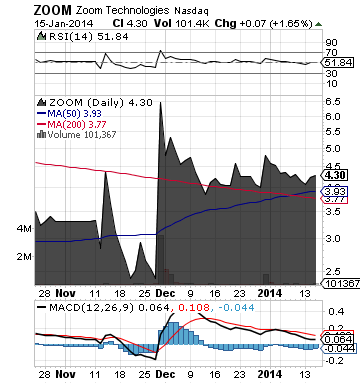 ZOOM is a holding company that expects to invest in mobile and telecommunications businesses.
More about ZOOM Technologies, Inc. (ZOOM) at www.zoom.com
**
Read Full Disclaimer at www.pennyomega.com/disclaimer
Disclosure: I have no positions in any stocks mentioned, and no plans to initiate any positions within the next 72 hours.