VisionChina Media Inc. (NASDAQ:VISN)
Keep a close eye on VISN. The company reported that it has entered into an exclusive strategic cooperation agreement with Baidu Games, the online game platform of Baidu, Inc., to promote the Baidu Games brand and Baidu's gaming products across VISN's digital television advertising networks nationwide.
Under the terms of the Agreement, VISN will act as the exclusive digital mobile television advertising partner of Baidu Games and provide brand promotion and advertising placement solutions for Baidu Games throughout VISN national media networks on buses and subways in 2014.
According to VISN, the company has the ability to reach, through both exclusive and non-exclusive partnerships, China's above-ground bus networks in 88 cities and underground subway networks in 14 cities, covering nearly 600 million person-time on daily basis
VISN's cooperation with Baidu Games will further solidify its leading position with respect to gaming advertising and promotion in China's out-of-home media sector.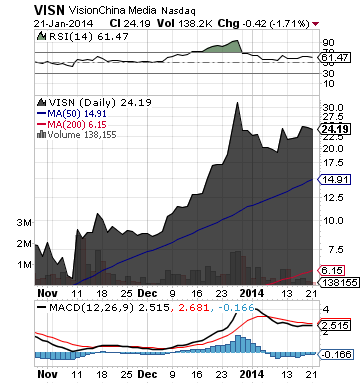 VISN operates an out-of-home advertising network on mass transportation systems, including buses and subways.
More about VisionChina Media Inc. (VISN) at www.visionchina.cn.
**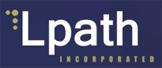 Lpath, Inc. (LPTN)
LPTN reported that it has received official notification from the U.S. Patent and Trademark Office that the company has been issued another key patent supporting its iSONEP(NYSE:TM) program.
The newly issued U.S. patent, No. 8,614,103, is entitled, "Compositions and Methods for Treating Ocular Conditions." It claims methods of using monoclonal antibodies (including iSONEP) that bind sphingosine-1-phosphate (S1P) in the treatment of a wide variety of ocular conditions, including wet age-related macular degeneration (NYSE:AMD).
LPTN is conducting a Phase 2 clinical trial for iSONEP, the Nexus trial, which is evaluating the anti-S1P antibody's safety and efficacy in wet-AMD patients that have not responded well to existing anti-VEGF therapies including Lucentis(NYSE:R), Avastin(R) and Eylea(R).
LPTN entered into an agreement with Pfizer in 2010 that provides Pfizer an exclusive option for a worldwide license to develop and commercialize iSONEP.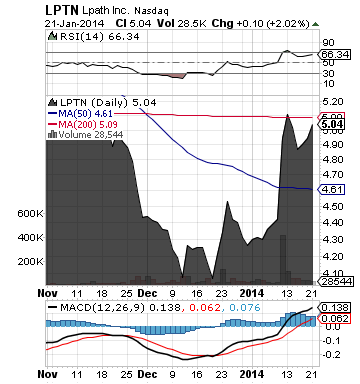 LPTN is the category leader in lipid-targeted therapeutics. LPTN's ImmuneY2(TM) drug-discovery engine has the unique ability to generate therapeutic antibodies that bind to and inhibit bioactive lipids that contribute to disease.
More about Lpath, Inc. (LPTN) at www.Lpath.com.
**
Read Full Disclaimer at www.pennyomega.com/disclaimer
Disclosure: I have no positions in any stocks mentioned, and no plans to initiate any positions within the next 72 hours.