BioDelivery Sciences International, Inc. (NASDAQ:BDSI)
Endo Health Solutions Inc. and BDSI reported positive top-line results from its pivotal Phase 3 efficacy study of BEMA buprenorphine in opioid- "naive" subjects.
BEMA buprenorphine is being developed for the treatment of moderate to severe chronic pain in patients requiring around-the-clock opioid therapy for an extended period of time in both patients who are opioid naive and opioid experienced.
The trial successfully met its primary efficacy endpoint in demonstrating that BEMA buprenorphine resulted in significantly improved chronic pain relief compared to placebo.
In addition to these positive and encouraging results, the locking of the database for the opioid naive study has triggered a $10 million milestone payment from Endo per the licensing and development agreement signed in January 2012. According to BDSI, it will receive a similar milestone payment related to the completion of the opioid experienced study and if successful, the potential for an NDA submission by late this year.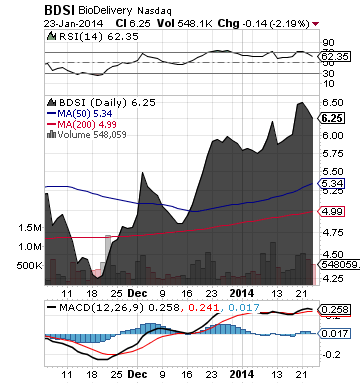 BDSI is a specialty pharmaceutical company that is leveraging its novel and proprietary patented drug delivery technologies to develop and commercialize, either on its own or in partnerships with third parties, new applications of proven therapeutics.
More about BioDelivery Sciences International, Inc. (BDSI) at www.bdsi.com .
**

Hewlett-Packard Company (NYSE:HPQ)
Qualcomm Inc. reported that it has acquired a patent portfolio from HPQ, for an undisclosed amount.
The purchased portfolio, which consists of about 1,400 granted patents and pending applications in the U.S., and about 1,000 granted and being applied for in other countries, covers technologies that include fundamental mobile operating system techniques.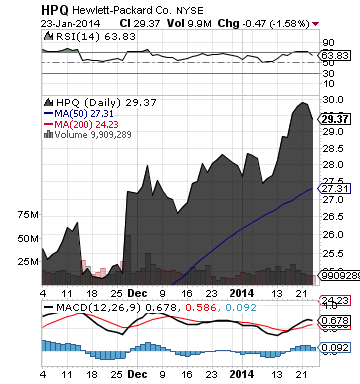 HPQ, together with its subsidiaries, provides products, technologies, software, solutions, and services to individual consumers, small-and medium-sized businesses, and large enterprises, including customers in the government, health, and education sectors worldwide.
More about Hewlett-Packard Company (HPQ) at www.hp.com.
**
Read Full Disclaimer at www.pennyomega.com/disclaimer
Disclosure: I have no positions in any stocks mentioned, and no plans to initiate any positions within the next 72 hours.