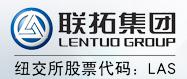 Lentuo International Inc. (NYSE:LAS)
While sales of pre-owned cars in China have been growing faster than sales of new cars over the recent years, the market is extremely fragmented, suffers from a lack of professional and ethical standards, and makes scant use of advanced technological equipment.
LAS reported that it has signed an agreement with Sohu Auto, a leading online auto information provider in China and a business unit of Sohu.com Inc., to create a fully integrated online-to-offline (O2O) platform for pre-owned cars in China. Sohu Auto will act as online marketing partner for this platform.
The platform will greatly expand LAS' ability to reach a larger group of car buyers and allow it to meet the growing demand from younger Chinese who increasingly shop for cars on the internet.
Under the terms of the Agreement, LAS will act as the exclusive after-sales service provider for pre-owned cars certified by Sohu as long as LAS meets Sohu's quality standards.
The two parties plan to expand the platform to the rest of the country in the future.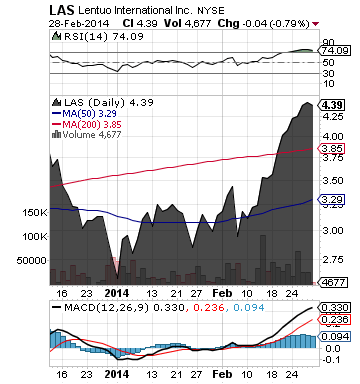 LAS is a leading non-state-owned automobile retailer headquartered in Beijing. It operates 12 franchise dealerships, 10 automobile showrooms, one automobile repair shop and one car leasing company.
More about Lentuo International Inc. (LAS) at www.lentuo.net/theme/en
**

Perion Network Ltd. (NASDAQ:PERI)
Keep a close eye on PERI. The company exceeded its guidance with record financial results.
For the fourth quarter 2013, PERI posted revenues of $31.3 million, a 47% increase year over year, EBITDA of $7.7 million, a 56% increase compared to the same period the prior year, and net income of $6.4 million or $0.49 per share, compared to $3.6 million, or $0.32 per share, in the fourth quarter of 2012.
According to its business outlook for the full year of 2014, PERI's revenue is expected to be in the range of $460 million to $470 million, and net Income is expected to be in the range of $103 million to $108 million.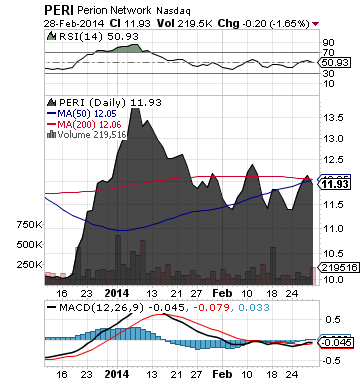 PERI is a global performance-based media and Internet Company, providing online publishers and app developers advanced technology and a variety of intelligent, data-driven solutions to monetize their application or content and expand their reach to larger audiences.
More about Perion Network Ltd. (PERI) at www.perion.com.
**
Read Full Disclaimer at www.pennyomega.com/disclaimer
Disclosure: I have no positions in any stocks mentioned, and no plans to initiate any positions within the next 72 hours.