Dejour Energy Inc. (DEJ)
DEJ reported its financial results, highlighted by positive cash flow, increase in gross revenues and increase in reserves value.
For the full year 2013, DEJ generated $9.3 million in gross revenues, a 35% increase year over year, DEJ posted positive cash flow from operations of $521,000 compared with a cash deficiency from operations of $2.2 million in the prior year, and year-end 2P reserves value of $115.6 million, an increase of 16.8% over the 2P reserve value of $98.9 million at December 31, 2012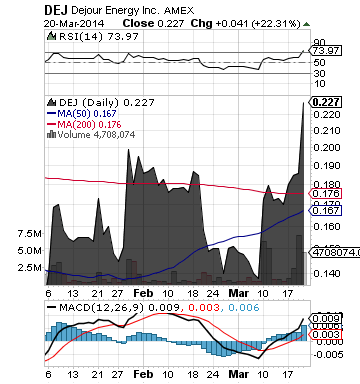 DEJ is an independent oil and natural gas exploration and production company operating projects in North America's Piceance Basin (71,500 net acres) and Peace River Arch regions (7,500 net acres).
More about Dejour Energy Inc. (DEJ) at www.dejour.com
**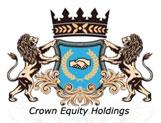 Crown Equity Holdings Inc. (OTCPK:CRWE)
CRWE provides marketing solutions that boost customer awareness and merchant visibility on the Internet.
CRWE is currently developing its CRWE Network (CRWE-PR.com), a social networking service compatible with both, the mobile and desktop web platform.
Update: The CRWE Network, which business model is based on selling advertising to local businesses, has reached the 191th community website in the U.S., and includes coverage of the greater state of California, Northern and Southern Nevada, Wellington in Florida and 9 provinces in Canada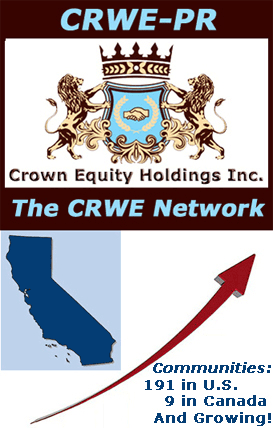 CRWE Network's goal is to facilitate exchanges of goods and services in a manner similar to Craigslist, a classified advertisements website with sections devoted to jobs, housing, personals, for sale, items wanted, services, community, gigs, résumés, and discussion forums, while providing micro community news, information and business directory content.
More about Crown Equity Holdings Inc. (OTCPK:CRWE) at www.crownequityholdings.com
**

Forest Laboratories Inc. (NYSE:FRX)
Everyone occasionally feels blue or sad. But these feelings are usually short-lived and pass within a couple of days. When you have depression, it interferes with daily life and causes pain for both you and those who care about you.
Major depressive disorder, or major depression, is characterized by a combination of symptoms that interfere with a person's ability to work, sleep, study, eat, and enjoy once-pleasurable activities. It is a common debilitating disorder in which feelings of sadness and other symptoms occur nearly every day for at least two weeks.
Major depressive disorder is a serious medical condition often requiring treatment, affecting almost 16 million adults in the United States yearly or approximately 7.3% of the adult U.S. population. Among all medical illnesses, it is a leading cause of disability in the U.S. The World Health Organization predicts depression will become the second leading cause of disability by the year 2020.
FRX and Gedeon Richter Plc., a major pharmaceutical company in Central Eastern Europe, reported positive topline results from a Phase IIb trial evaluating the efficacy and safety of the investigational antipsychotic cariprazine as adjunctive treatment in adult patients with Major Depressive Disorder who have demonstrated an inadequate response to antidepressant therapy.
Cariprazine is being developed for the treatment of schizophrenia and bipolar mania in adults. On November 21, 2013 the companies announced that the U.S. FDA issued a complete response letter regarding the new drug application for schizophrenia and bipolar mania. In addition, there are ongoing investigational clinical trials for the treatment of bipolar depression and as adjunctive treatment of major depressive disorder in adults.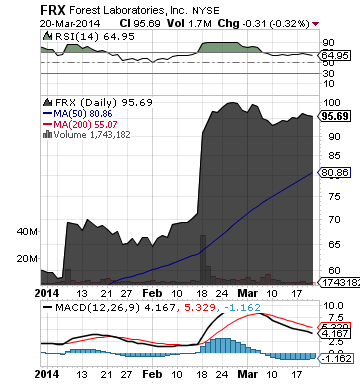 FRX markets a portfolio of branded drug products and develops new medicines to treat patients suffering from diseases principally in the following therapeutic areas: central nervous system, cardiovascular, gastrointestinal, respiratory, anti-infective, and cystic fibrosis.
More about Forest Laboratories Inc. (FRX) at www.FRX.com.
**
Read Full Disclaimer at www.pennyomega.com/disclaimer
Disclosure: I have no positions in any stocks mentioned, and no plans to initiate any positions within the next 72 hours.