Idera Pharmaceuticals, Inc. (NASDAQ:IDRA)
Psoriasis is a chronic inflammatory skin condition affecting about 7.5 million Americans; and it is much more than a cosmetic concern
Plaque psoriasis is the most common form of the disease and appears as raised, red patches covered with a silvery white buildup of dead skin cells or scale.
While plaque psoriasis may look like just a skin condition, it is in fact a disease of the immune system. The immune system protects the body from infections and diseases. In patients with plaque psoriasis, certain immune cells are activated and play an important role. They overproduce inflammatory proteins such as tumor necrosis factor. These proteins can cause skin cells to grow too quickly. The skin cells build up and form raised, red patches often with a silvery scale, known as plaques.
These patches or plaques most often appear on the scalp, knees, elbows and lower back. They are often itchy and painful, and they can crack and bleed.
IDRA reported positive top-line data from its Phase 2 trial of IMO-8400 in patients with moderate-to-severe plaque psoriasis.
The primary objective of the trial was to evaluate the safety and tolerability of IDRA's IMO-8400 over a 12-week treatment period, with a secondary objective to evaluate the clinical activity of IMO-8400.
The trial met its primary objective as all treatments were well tolerated with no treatment related discontinuation, serious adverse events or dose reductions. IMO-8400 treatment met the secondary objective of demonstrating clinical activity in patients with psoriasis, as assessed by Psoriasis Area and Severity Index
IDRA's IMO-8400 is an antagonist of Toll-like receptors (TLRs) 7, 8, and 9. IDRA's strategy is to develop IMO-8400 for the treatment of genetically defined forms of B-cell lymphoma and orphan autoimmune diseases.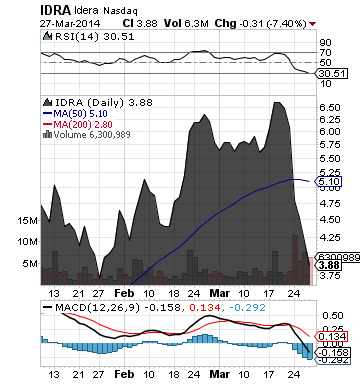 IDRA involves creating novel nucleic acid therapeutics designed to inhibit over-activation of Toll-like Receptors (TLRs). IDRA is developing these therapeutics for the treatment of genetically defined forms of B-cell lymphoma and for autoimmune diseases with orphan indications.
More about Idera Pharmaceuticals, Inc. (IDRA) at www.iderapharma.com
**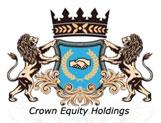 Crown Equity Holdings Inc. (OTCPK:CRWE)
CRWE provides marketing solutions that boost customer awareness and merchant visibility on the Internet.
CRWE is currently developing its CRWE Network (CRWE-PR.com), a social networking service compatible with both, the mobile and desktop web platform.
Update: The CRWE Network, which business model is based on selling advertising to local businesses, has reached the 259th community website in the U.S., associated with 1402 ZIP Codes, and includes coverage of the greater state of California, Northern and Southern Nevada, Wellington in Florida and 9 provinces in Canada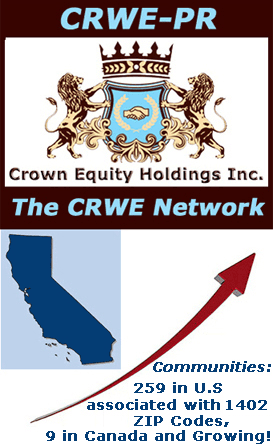 CRWE Network's goal is to facilitate exchanges of goods and services in a manner similar to Craigslist, a classified advertisements website with sections devoted to jobs, housing, personals, for sale, items wanted, services, community, gigs, résumés, and discussion forums, while providing micro community news, information and business directory content.
More about Crown Equity Holdings Inc. (OTCPK:CRWE) at www.crownequityholdings.com
**

Horizon Pharma, Inc. (NASDAQ:HZNP)
HZNP had its Buy rating reiterated and its price target raised from $18.00 to $25.00 per share by brokerage firm Stifel, as the firm thinks that HZNP's acquisition of Vidara has left it in "ideal position" to become profitable and meet its revenue and EBITDA guidance.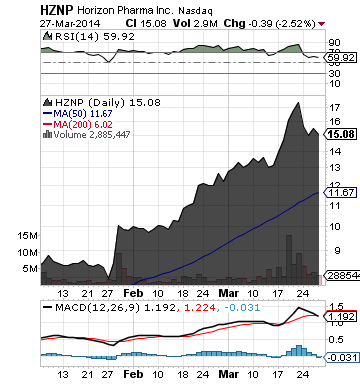 HZNP is a commercial stage, specialty pharmaceutical company that markets DUEXIS(NYSE:R), VIMOVO(R) and RAYOS(R)/LODOTRA(R), which target unmet therapeutic needs in arthritis, pain and inflammatory diseases.
More about Horizon Pharma, Inc. (HZNP) at www.horizonpharma.com.
**
Read Full Disclaimer at www.pennyomega.com/disclaimer
Disclosure: I have no positions in any stocks mentioned, and no plans to initiate any positions within the next 72 hours.