Bacterin International Holdings, Inc. (BONE)
Keep a close eye on BONE. According to its preliminary unaudited revenue for the first quarter of 2014, BONE expects total net revenue to be in the range of $8.7 million to $8.9 million, an increase of approximately 7% sequentially and 2% year over year, while its core recurring Biologics revenue is expected to be in the range of $8.55 million to $8.65 million, up approximately 7% sequentially and 20% over the same period last year.
BONE has now posted two consecutive quarters of sequential and year-over-year revenue growth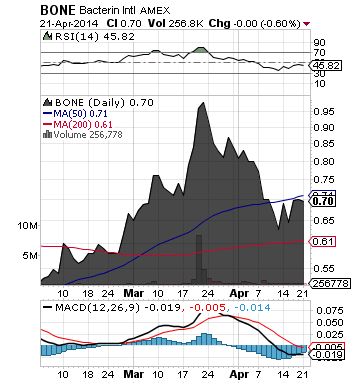 BONE develops, manufactures and markets biologics products to domestic and international markets.
More about Bacterin International Holdings, Inc. (BONE) at www.bacterin.com.
**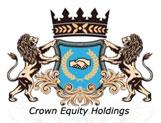 Crown Equity Holdings Inc. (OTCPK:CRWE)
CRWE provides marketing solutions that boost customer awareness and merchant visibility on the Internet.
CRWE is currently developing its CRWE Network (CRWE-PR.com), a social networking service compatible with both, the mobile and desktop web platform, that is designed to target all the communities in the U.S. and Canada.
Update: The CRWE Network, which business model is based on selling advertising to local businesses, has reached the 482th community website in the U.S., associated with 2010 ZIP Codes, and includes coverage of the greater state of California, Northern and Southern Nevada, Wellington in Florida and 9 provinces in Canada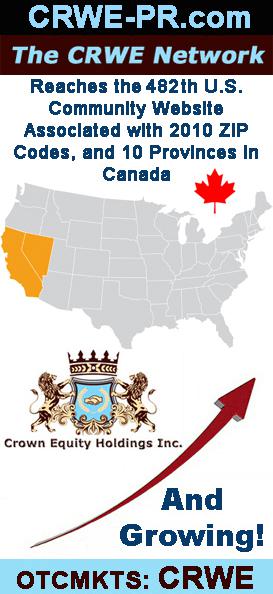 CRWE Network's goal is to facilitate exchanges of goods and services in a manner similar to Craigslist, a classified advertisements website with sections devoted to jobs, housing, personals, for sale, items wanted, services, community, gigs, résumés, and discussion forums, while providing micro community news, information and business directory content.
More about Crown Equity Holdings Inc. (OTCPK:CRWE) at www.crownequityholdings.com
**

Eli Lilly and Company (NYSE:LLY)
Stomach cancer, also called gastric cancer, is a malignant tumor arising from the lining of the stomach.
About 90% to 95% of cancers of the stomach are adenocarcinomas. When the term stomach cancer or gastric cancer is used, it almost always refers to an adenocarcinoma. These cancers develop from the cells that form the innermost lining of the stomach (known as the mucosa).
Gastric cancer is the second most common cause of cancer-related death in the world, and it remains difficult to cure in Western countries, primarily because most patients present with advanced disease. In the United States, stomach malignancy is currently the 14th most common cancer.
LLY reported that the FDA has approved CYRAMZA(NYSE:TM) (ramucirumab) as a single-agent treatment for patients with advanced or metastatic gastric cancer or gastroesophageal junction adenocarcinoma with disease progression on or after prior fluoropyrimidine- or platinum-containing chemotherapy.
With this approval, CYRAMZA becomes the first FDA-approved treatment for patients in this setting.
LLY also announced an agreement to acquire Novartis Animal Health for approximately $5.4 billion in an all-cash transaction that will strengthen and diversify LLY's own animal health business, Elanco.
Upon completion of the acquisition, LLY's Elanco will be the second-largest animal health company in terms of global revenue, will solidify its number two ranking in the U.S., and improve its position in Europe and the rest of the world.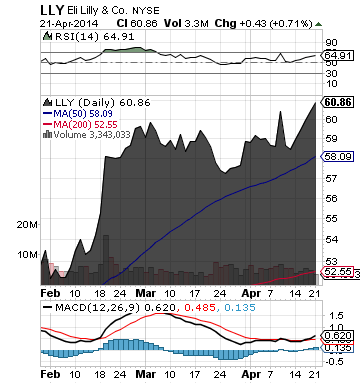 LLY is a global healthcare leader that unites caring with discovery to make life better for people around the world.
More about Eli Lilly and Company (LLY) at www.lilly.com
**
Read Full Disclaimer at www.pennyomega.com/disclaimer
Disclosure: I have no positions in any stocks mentioned, and no plans to initiate any positions within the next 72 hours.