Novavax, Inc. (NASDAQ:NVAX)
Respiratory syncytial virus (RSV), which causes infection of the lungs and breathing passages, is the primary cause of serious respiratory disease in infants and young children worldwide.
In adults, it may only produce symptoms of a common cold, such as a stuffy or runny nose, sore throat, mild headache, cough, fever, and a general feeling of being ill. But in premature babies and kids with diseases that affect the lungs, heart, or immune system, RSV infections can lead to other more serious illnesses.
The virus spreads through tiny droplets that go into the air when a sick person blows their nose, coughs, or sneezes. RSV often spreads very rapidly in crowded households and day care centers. The virus can live for a half an hour or more on hands. The virus can also live for up to 5 hours on countertops and for several hours on used tissues.
Globally, RSV is a common cause of childhood respiratory infection, with a disease burden of 64 million cases and approximately 160,000 deaths annually. Severe RSV disease results in 3.4 million hospital admissions per year globally and disproportionately affects infants below six months of age. It is estimated that between 11,000 to 17,000 elderly and high risk adults die of RSV infection annually in the U.S., with up to 180,000 hospitalizations for serious respiratory symptoms.
Currently there is no effective vaccine against RSV.
NVAX reported positive top-line safety and immunogenicity data from its RSV-F protein nanoparticle vaccine candidate in a Phase 2 clinical trial in women of childbearing age.
The study was designed to evaluate the immunogenicity and safety of multiple formulations of NVAX's RSV-F protein nanoparticle vaccine adjuvanted with aluminum phosphate.
NVAX's RSV-F vaccine candidate was well-tolerated, with no vaccine-related serious adverse events, at all doses and formulations, and significant increases in RSV-F antibody levels were observed across all doses and formulations, consistent with prior studies.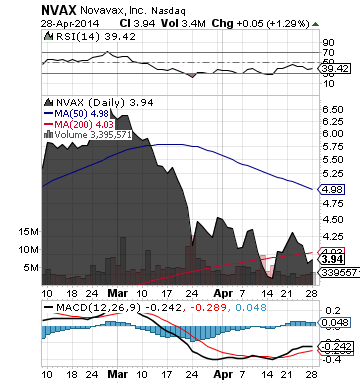 NVAX is a clinical-stage biopharmaceutical company creating novel vaccines and vaccine adjuvants to address a broad range of infectious diseases worldwide.
More about Novavax, Inc. (NVAX) at www.novavax.com
**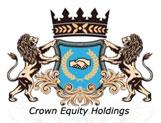 Crown Equity Holdings Inc. (OTCPK:CRWE)
CRWE provides marketing solutions that boost customer awareness and merchant visibility on the Internet.
CRWE is currently developing its CRWE Network (CRWE-PR.com), a social networking service compatible with both, the mobile and desktop web platform, that is designed to target all the communities in the U.S. and Canada.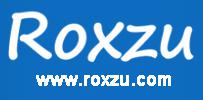 CRWE's local and national coupon distribution application "Roxzu" (roxzu.com) is in its product development stage and is currently online being test marketed for the Las Vegas, Nevada region. Roxzu's restaurant dining app will also features live dining and restaurant deals.
After testing and review, the application is expected to be integrated in all the geo community CRWE-PR network sites by the end of the 2Q of 2014.
CRWE has plans to expand the application to include auto repairs, realtors, bars, movie theaters, retailers, golf courses, auto dealerships and any other variety of businesses existing within a community.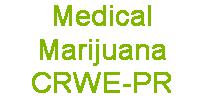 The CRWE Network, based on the momentum the industry has taken in positioning itself for additional grow in the future, is in the process of building an online medical marijuana informational and directory search platform (www.medicalmarijuana.crwe-pr.com). The purpose of the site is to connect people with information in reference to the industry and patients to a network of physicians, dispensaries and more in reference to States with approved Medical Marijuana usage.
Update: The CRWE Network, which business model is based on selling advertising to local businesses, has reached the 495th community website in the U.S., associated with 2037 ZIP Codes, and includes coverage of the greater state of California, Northern and Southern Nevada, Wellington in Florida and 10 provinces in Canada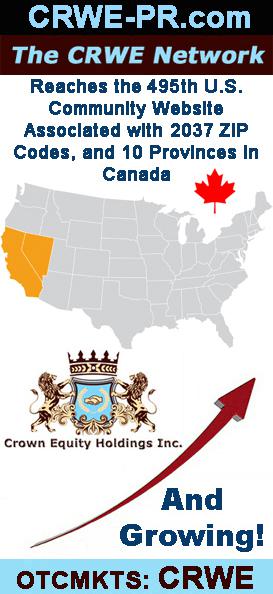 CRWE Network's goal is to facilitate exchanges of goods and services in a manner similar to Craigslist, a classified advertisements website with sections devoted to jobs, housing, personals, for sale, items wanted, services, community, gigs, résumés, and discussion forums, while providing micro community news, information and business directory content.
More about Crown Equity Holdings Inc. (OTCPK:CRWE) at www.crownequityholdings.com
**

XOMA Corporation (NASDAQ:XOMA)
XOMA was upgraded from Hold to Buy with a price target of $7.00 per share by brokerage firm MLV & Co.
XOMA said that based on its meeting with the FDA, the Company is finalizing its plans for a gevokizumab Phase 3 program in pyoderma gangrenosum (NYSE:PG), a rare neutrophilic dermatosis of painful expanding necrotic skin ulcers. The U.S. Department of Health and Human Services' National Institutes of Health's Office of Rare Disease Research lists PG occurring in about 1 per 100,000 people.
The Phase 3 program is expected to include two double-blind, placebo-controlled clinical studies, each of which is designed to enroll approximately 60 patients with active PG. The primary endpoint is complete wound closure of the target ulcer at approximately four months.
XOMA anticipates conducting these parallel studies in the United States and several other countries.
XOMA's gevokizumab is a potent monoclonal antibody with unique allosteric modulating properties and has the potential to treat patients with a wide variety of inflammatory diseases.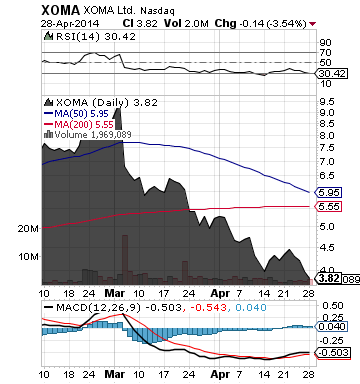 XOMA has built a portfolio of innovative therapeutic antibodies, both in late-stage clinical development and in preclinical research. XOMA focuses its antibody research and development on allosteric modulation, which offers opportunities for new classes of therapeutic antibodies to treat a wide range of human diseases.
More about XOMA Corporation (XOMA) at www.xoma.com.
**

Stone Energy Corp. (NYSE:SGY)
SGY reported success on the deep water Cardona South well at Mississippi Canyon 29. SGY operates and owns a 65% working interest in the well.
The Cardona South well (MC 29 #5 well) encountered over 275 feet of net oil pay in three separate sections of the well. The Cardona South success extends the productive zone of the Mississippi Canyon 29 TB-9 well to the adjacent fault block to the south and sets up a potential second and third well in the fault block.
Plans are to flow the Cardona South well (and the previously announced Cardona discovery) to the SGY owned and operated Pompano platform with first production expected in early 2015.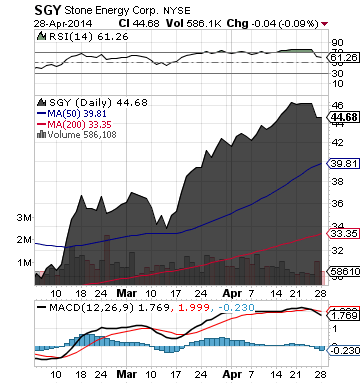 SGY is an independent oil and natural gas exploration and production company.
More about Stone Energy Corp. (SGY) at www.stoneenergy.com
**
Read Full Disclaimer at www.pennyomega.com/disclaimer
Disclosure: I have no positions in any stocks mentioned, and no plans to initiate any positions within the next 72 hours.