Avanir Pharmaceuticals, Inc. (NASDAQ:AVNR)
AVNR was upgraded from Neutral to Buy and its price target raised from $5.00 to $10.00 per share by brokerage firm Mizuho
A couple of days ago, AVNR reported that the U.S. District Court for the District of Delaware has ruled in favor of the company in its patent infringement lawsuit against Par Pharmaceuticals, Inc. and Impax Laboratories, Inc. in conjunction with their Abbreviated New Drug Applications for generic versions of NUEDEXTA(NYSE:R) (dextromethorphan hydrobromide/quinidine sulfate) capsules for the treatment of pseudobulbar affect.
The ruling protects AVNR's NUEDEXTA patents through 2026, and prevents Par or Impax from bringing a biosimilar to market.
Pseudobulbar affect (NYSE:PBA) is a neurologic condition characterized by emotional outbursts that are often contrary or exaggerated to the patient's inner mood state, causing them to laugh or cry uncontrollably. As a result, many of those afflicted with PBA show significant impairment on standard measures of health status, and disruption in occupational and social function, often leading to social isolation.
PBA can occur in stroke survivors or people with other neurologic conditions such as dementia, multiple sclerosis, Lou Gehrig's disease (ALS) or traumatic brain injury. It is thought to affect more than 1 million people in the U.S.
According to AVNR, new data from the Phase III STAR Trial showed that NUEDEXTA may provide early PBA symptomatic remission. Throughout the trial, sustained episode remission rates in patients treated with NUEDEXTA were significantly higher compared to placebo.
AVNR's NUEDEXTA is the only medication specifically designed and FDA-approved to treat PBA.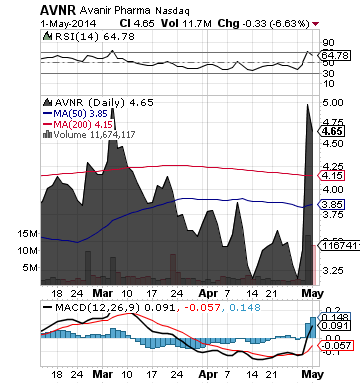 AVNR is a biopharmaceutical company focused on bringing innovative medicines to patients with central nervous system disorders of high unmet medical need.
More about Avanir Pharmaceuticals, Inc. (AVNR) at www.avanir.com.
**

Marchex, Inc. (NASDAQ:MCHX)
For the first quarter 2014, MCHX posted GAAP revenue of $50.5 million, compared to $34.7 million in the same period the prior year, GAAP net income from continuing operations of $846,000, versus $116,000 for the first quarter of 2013, and GAAP net income from continuing operations attributable to common stockholders per diluted share of $0.02, compared to $0.00 in the first quarter ended March 31, 2013.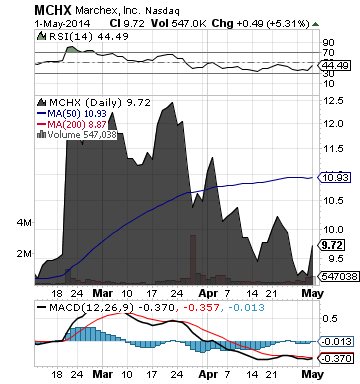 MCHX is a mobile advertising technology company. It provides a suite of products and services for businesses that depend on consumer phone calls to drive sales. MCHX's mobile advertising platform delivers new customer phone calls to businesses, while its technology analyzes the data in these calls to help maximize ad campaign results.
More about Marchex, Inc. (MCHX) at www.marchex.com
**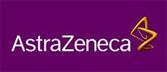 AstraZeneca PLC (NYSE:AZN)
The board of directors of AZN rejected Pfizer's $106 billion takeover bid just hours after it was levelled, describing it as inadequate.
Pfizer offered 50 pounds ($84.47) a share in cash and stock. The offer was a 7.3 increase on a previous bid of $100 billion..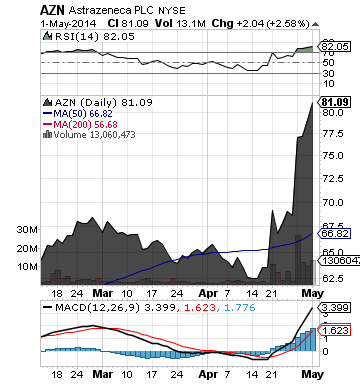 AZN is a global, innovation-driven biopharmaceutical business that focuses on the discovery, development and commercialisation of prescription medicines, primarily for the treatment of cardiovascular, metabolic, respiratory, inflammation, autoimmune, oncology, infection and neuroscience diseases.
More about AstraZeneca PLC (AZN) at www.astrazeneca.com.
**
Read Full Disclaimer at www.pennyomega.com/disclaimer
Disclosure: I have no positions in any stocks mentioned, and no plans to initiate any positions within the next 72 hours.