B/E Aerospace Inc. (NASDAQ:BEAV)
BEAV reported that it is engaged in a process to explore and evaluate its strategic alternatives involving the Company and its respective businesses to enhance shareholder value.
These strategic alternatives could include, amongst others, a possible sale or merger of BEAV; the sale, spin-off or other separation of selected businesses within the Company or other strategic transactions involving BEAV or its businesses.
BEAV has retained Citigroup as its financial advisor and Shearman & Sterling LLP as its legal advisor in connection with this process.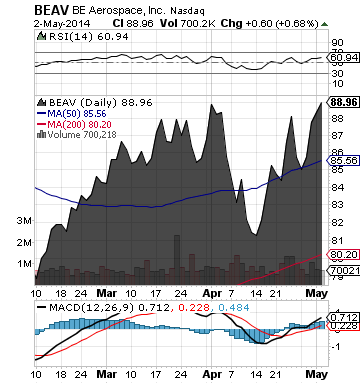 BEAV is the world's leading manufacturer of aircraft cabin interior products and the world's leading provider of aerospace fasteners, consumables and logistics services.
More about B/E Aerospace Inc. (BEAV) at www.beaerospace.com.
**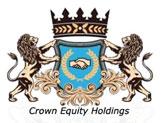 Crown Equity Holdings Inc. (OTCPK:CRWE)
CRWE provides marketing solutions that boost customer awareness and merchant visibility on the Internet.
CRWE is currently developing its CRWE Network (CRWE-PR.com), a social networking service compatible with both, the mobile and desktop web platform, that is designed to target all the communities in the U.S. and Canada.
The CRWE Network, which business model is based on selling advertising to local businesses, has reached the 500th community website in the U.S., associated with 2042 ZIP Codes, and includes coverage of the greater state of California, Northern and Southern Nevada, Wellington in Florida and 10 provinces in Canada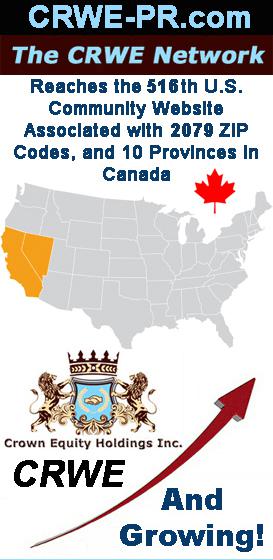 CRWE Network's goal is to facilitate exchanges of goods and services in a manner similar to Craigslist, a classified advertisements website with sections devoted to jobs, housing, personals, for sale, items wanted, services, community, gigs, résumés, and discussion forums, while providing micro community news, information and business directory content.
More about Crown Equity Holdings Inc. (OTCPK:CRWE) at www.crownequityholdings.com or the CRWE Network at www.CRWE-PR.com
**

CytRx Corporation (NASDAQ:CYTR)
A sarcoma is a type of cancer that develops from certain tissues, like bone or muscle. There are 2 main types of sarcoma: bone sarcomas and soft tissue sarcomas.
Soft tissue sarcomas are cancerous (malignant) tumors that originate in the soft tissues of your body. Soft tissues connect, support and surround other body structures. The soft tissues include muscle, fat, blood vessels, nerves, tendons and the lining of your joints (synovial tissues). A large variety of soft tissue sarcomas can occur in these areas.
The American Cancer Society's estimates for soft tissue sarcomas in the United States for 2014 are (these statistics include both adults and children):
- About 12,020 new soft tissue sarcomas will be diagnosed (6,550 cases in males and 5,470 cases in females).
- 4,740 Americans (2,550 males and 2,190 females) are expected to die of soft tissue sarcomas.
CYTR presented updated progression-free survival and overall survival results from its completed Phase 1b/2 clinical trial of aldoxorubicin in patients with advanced soft tissue sarcoma.
The final data showed substantial improvement in median progression-free survival over the previously-reported data, as well as impressive median overall survival
According to the principal investigator of the trial and renowned sarcoma expert, the data from this now completed study are certainly a promising advance and show that aldoxorubicin was clinically active and generally well tolerated in patients who are particularly difficult to treat given the advanced stage of their disease.
Aldoxorubicin is currently being studied in a pivotal global Phase 3 clinical trial evaluating the efficacy and safety of aldoxorubicin as a second-line treatment for patients with soft tissue sarcoma under a Special Protocol Assessment with the FDA. CYTR is also conducting two Phase 2 clinical trials evaluating aldoxorubicin in patients with late-stage glioblastoma and HIV-related Kaposi's sarcoma.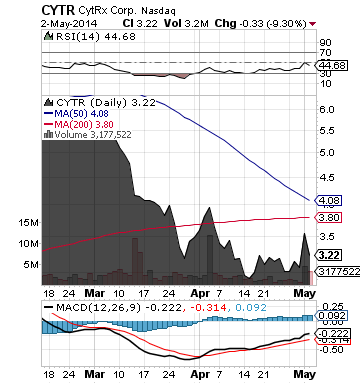 CYTR is a biopharmaceutical research and development company specializing in oncology. CYTR currently is focused on the clinical development of aldoxorubicin (formerly known as INNO-206), its improved version of the widely used chemotherapeutic agent doxorubicin.
More about CytRx Corporation (CYTR) at www.cytrx.com.
**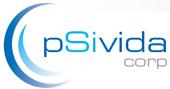 pSivida Corp. (NASDAQ:PSDV)
PSDV was initiated with a Buy rating and a price target of $6.00 per share by brokerage firm MLV & Co.
PSDV recently reported that the New Drug Application for ILUVIEN for the treatment of chronic Diabetic Macular Edema has been resubmitted to the FDA. In the resubmission, PSDV's licensee, Alimera Sciences, responded to questions raised in the FDA's October 2013 complete response letter and provided a safety update, which included commercial experience with ILUVIEN in Europe.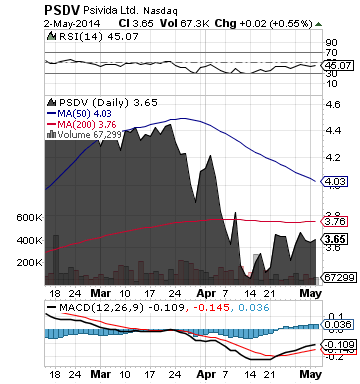 PSDV develops tiny, sustained release, drug delivery products designed to deliver drugs at a controlled and steady rate for months or years.
More about pSivida Corp. (PSDV) at www.psivida.com.
**
Read Full Disclaimer at www.pennyomega.com/disclaimer
Disclosure: I have no positions in any stocks mentioned, and no plans to initiate any positions within the next 72 hours.