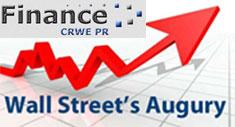 Palo Alto Networks, Inc. (NYSE:PANW)
Keep a close eye on PANW. The company reported record revenue on its financial results, driven by strong customer demand for its next-generation enterprise security platform. PANW also achieved the highest rate of new customer acquisition in its history.
For the fiscal third quarter 2014, PANW posted a record total revenue of $150.7 million, representing a 49% increase year over year, and non-GAAP net income of $8.7 million, or $0.11 per diluted share, compared with non-GAAP net income of $5.3 million, or $0.07 per diluted share, in the same period the prior year.
PANW also announced that it has entered into a settlement agreement with Juniper Networks resolving patent litigation between the two companies. Under the terms of the settlement, PANW will make a one-time payment to Juniper Networks of approximately $175 million, consisting of $75 million in cash, approximately $70 million in shares of common stock and a warrant to purchase approximately $30 million of common stock.
With this settlement, Juniper Networks and PANW will dismiss all patent litigation pending in Delaware and California.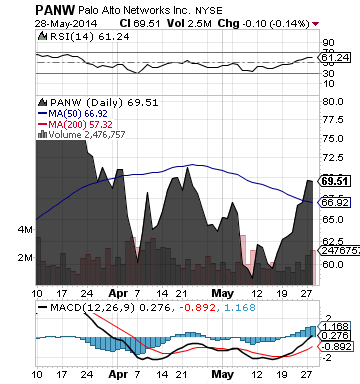 PANW is leading a new era in cybersecurity by protecting thousands of enterprise, government, and service provider networks from cyber threats. Unlike fragmented legacy products, the company's security platform safely enables business operations and delivers protection based on what matters most in today's dynamic computing environments: applications, users, and content.
More about Palo Alto Networks, Inc. (PANW) at www.paloaltonetworks.com.
**
Read Full Disclaimer at www.finance.crwe-pr.com/disclaimer
Disclosure: I have no positions in any stocks mentioned, and no plans to initiate any positions within the next 72 hours.