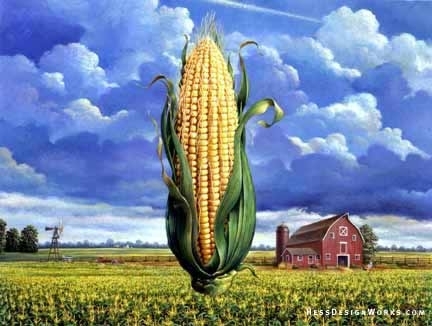 With China being the clear economic powerhouse in the world  these days, it seems only obvious to invest in China. The best way to invest in China is through commodities, as China's main imports include raw materials.
Earlier in the week, I discovered an article that described that an investment in oil is one of the best ways to expose one's portfolio to China. After arguing that there are many ways to expose oneself to China, I agreed that oil is one of the top.
Corn
I came to the realization that corn is increasingly becoming an important resource in China, as well. With the increasing growth in China, more forms of energy are needed. This has effected the price in crude oil, and I believe will drive the price of corn up. China, like several other countries, is looking for alternative methods of energy other than oil.  Over the past few years, there has been a massive increase in the Biomass energy market in China. The key ingredient to biomass is corn!!
China Increases Imports of Corn
Recent reports also suggest that China is loading up on Corn. Reported by China Economic Review: "China's corn imports may reach a record high of around 7.4 million tons in 2011, five times the expected volume of imports this year, the US Grains Council said. This came after Rabobank tipped that China may overtake Japan as the largest corn importer within five years, buying up to 25 million tons a year by 2015."
With this report, one could conclude that an investment in Corn is just as strong as an investment in crude oil. Imports of corn are expected to rise by 5.2% in China this year, and the increasing trend seems likely to continue past 2011.
Surge in Corn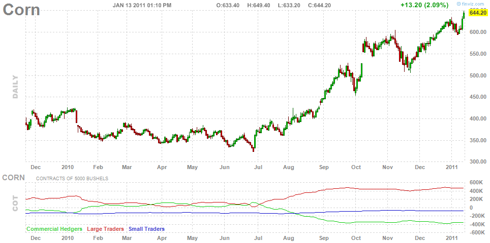 Since September, the price in Corn has surged, and just recently reached a 30 month high. This is due to adverse weather conditions which have reduced the harvest and the supply. With the global supply low, and the increasing importance of corn in China, the new economic powerhouse, an investment in corn would be a smart move.
Disclosure:
I have no positions in any stocks mentioned, but may initiate a long position in
CORN
over the next 72 hours.