Decision Diagnostics Inc (OTCPK:DECN) has been covered several times eloquently by a fellow contributor (see his 3 articles here, here & here). The contributor covered the compelling story the Goliath Johnson & Johnson (JNJ) brought several lawsuits against DECN, both of them potentially fatal, and against many odds DECN has prevailed and won favorable court rulings. By all means DECN (David) should have stepped up as the victor to claim their prize. In a sense DECN has, its stock price appreciating from its low of .15 cents to a recent high of $1.07, but unfortunately has retreated from its recent high to where we sit today at approximately $0.60.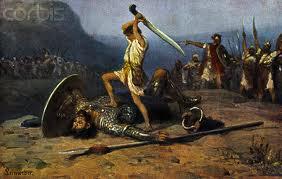 Some may think that either they missed out on the quick 400% appreciation, or that this stock has run its course with little chance of recovery or perhaps they feel that they may have a long wait until the company adds clarity to its business and the stock makes its next run, it is hard to tell, but in our view, there couldn't be a better time to take a position in DECN as the story hasn't played out, it's actually only beginning. We feel like this is likely to be our best stock pick of 2014.
Market:
There is no question that diabetes is a huge and still growing problem worldwide, Companies competing in the at-home testing segment of the market share an approximately $23 billion annually. The market is expected to grow to $30 billion by 2017. The four largest pharmaceutical companies (Johnson & Johnson (NYSE:JNJ), Roche Holding AG (OTCQX:RHHBY), Bayer AG (OTCPK:BAYRY), and Abbott Laboratories (NYSE:ABT)) control over 83% market share, of which JNJ's product offerings, named OneTouch Ultra are used by 30% of all testing diabetics (3.405 Million diabetics in the U.S. who rely on J&J's Ultra glucose meters).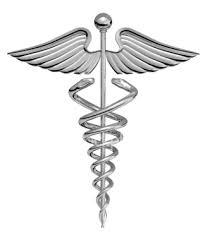 Decision Diagnostics "GenStrip" is a single use diagnostic, specifically manufactured for the aforementioned LifeScan OneTouch line of blood glucose meters. The company is targeting JNJ's market with a cheaper more accurate alternative.
Some may conclude that once a customer has established their routine in purchasing their needed diagnostic strips, they may not change to a different brand for a number of reasons. Customers aren't likely to seek out advice from professionals (if it ain't broke, don't fix it) and as seen in many other industries, there is resistance by some for a switch to a "no name" brand like GenStrip when J&J has had its own proprietary strips on the market since 2002.
Readers have already probably noticed that in most large pharmacies, the shelves are lined with dozens of "no name" brands of many popular medications. There is no mistaking that people are accepting of and desire and need cheaper alternatives to the larger name brand products, this is supply and demand, if there was no demand, there would be no "no name" brands on the shelves.
As for diabetes testing, it is comparable to the razor-razor blade market in the sense that with razors, companies like Gillette (which was acquired by Proctor & Gamble (PG) in 2005 for $57 billion or $55.32/share) don't make money on the razor, they make money on the blades. With diabetes it's the same, there is little money to be made on the test meters, the money is made on the replacement strips.
Of course the acquisition of Gillette is not comparable to what an acquisition of DECN could be for several reasons. First, Gillette's market share had more or less already been established, but Decision Diagnostics is still working on establishing itself in a large and growing market. A better comparison would be when Roche acquired IGEN International Inc. (OTCQB:IGEN) back in 2003 for $1.4 billion or $47.25/share .
History:
On November 25th, 2011 when the company changed its name from Instacare Corp. to Decision Diagnostics Inc. to better reflect the Company's emergence as a vertically integrated provider of at-home diagnostics and more appropriately reflects the growth initiatives in place going forward. The Board of Directors at Decision Diagnostics announced a 1 for 14 reverse split, effective December 1st, 2011 in order to help them qualify for their intended uplisting to the NASDAQ in early 2012 (see here).
Unfortunately for the company, they did not receive regulatory approval for their GenStrip product as early as anticipated, only receiving approval on November 30th, 2012.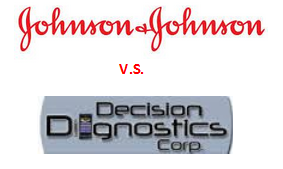 J&J filed a patent-infringement suit against Decision Diagnostics and received a preliminary injunction judgment on March 19th, 2013 and DECN was prohibited from manufacturing, distributing or advertising the GenStrip before they ever began to fight (see here). The company all of the sudden had no way of generating any income and began to incur massive expenses for court costs.
The story is nicely covered in Forbes article here and again here.
"JNJ is estimated to be making over $2 billion in profits from its glucose monitoring business alone, so it is understandable why it's seeking legal action to block the sale of the competing product. Fortunately for JNJ, it could just opt to gobble up Decision Diagnostics and acquire the company's rising FDA-approved glucose testing strip called Genstrip. JNJ could eventually merge Decision Diagnostics with its Janssen Pharmaceuticals division."
Then on March 28th, 2013 the tables turned and DECN filed suit against J&J for Antitrust violations. The counterclaims assert violations of the Sherman Antitrust Act, which carry with them, if successful, awards of treble damages, attorneys' fees, and injunctive relief. DECN and their subsidiary PharmaTech allege that the LifeScan parties, which are subsidiaries of pharmaceutical giant Johnson & Johnson, have violated both Sections 1 and 2 of the Sherman Act. Section 1 makes illegal every "contract, combination. . . or conspiracy in restraint of trade." Section 2 forbids monopolization and attempts to monopolize a product market. DECN and PharmaTech allege in their counterclaims that both prongs of the Act have been violated, by among other things, LifeScan's instituting of baseless patent litigation against PharmaTech and DECN intended to exclude the Shasta GenStrip from competing in a market dominated by LifeScan (see here).
On May 29th, 2013, the company launched a strategically packaged version of the Shasta GenStrip™ for sale to companies who service the "direct to patient" fulfillment (mail order and durable medical goods) channels. This channel, estimated to command a share in excess of 25% of all diabetes testing, takes on increased importance as a result of the federal Medicare program's mandated competitive bidding. Action by Medicare on July 1st, 2013 lowered insurance reimbursement of (diabetes) supplies and medical goods by approximately 70% and thus to lower market diversity in this important and traditional channel (see here).
On August 1st, 2013 Decision Diagnostics announced the filing of counterclaims by its subsidiary Pharma Tech Solutions, Inc. for false and misleading advertising against two of Johnson & Johnson, Inc. ("J&J") wholly owned subsidiaries, Lifescan, Inc., and Lifescan Scotland, LTD (see here).
Finally on November 5th, 2013, the U.S. Circuit Court for Federal Claims sustained the company's appeal, reversed the ruling made in late March 2013 by a District Court judge in Northern California, and removed the previous Injunction and most importantly ruled that the J&J/Lifescan patent rights (under patent 7,250,105) were subject to the doctrine of patent exhaustion because the J&J/Lifescan glucose testing meters substantially embodied the invention, citing the Supreme Court's decision in Quanta Computers, Inc. vs. LG Electronics Inc. (2008). This became the day Goliath was struck. (see here).
Management:
Decision Diagnostics Inc has built a very strong and experienced management team with a history of success together to properly direct and bring value to the company and its share holders.
CEO Keith Berman has a great deal of experience in the pharmaceutical industry and has been featured in Forbes Magazine and has served as President, Chief Financial Officer, Secretary, Treasurer and Director of the Company since January of 2003. For over the past 15 years, Mr. Berman has been involved in the development of healthcare software including Intranet and Internet systems. From July 1999 to present. Previous to that Mr. Berman worked for both Technicon Corporation and Boehringer-Mannheim Corp. where he acted as a development and program manager and introduced the first at-home testing product for diabetics, a business that now generates over $5 billion annually for the Swiss giant Roche. Mr. Bermans professional background provides the Company with business management experience and an in depth knowledge of our industry. Mr. Berman received a BA in 1975 and an MBA in 1977, from Indiana University.
Director Robert Jagunich brings 27 years of experience in the medical systems and device industry. Since joining Decision Diagnostics Corp., Mr. Jagunich has also served president at New Abilities Systems, a privately held manufacturer of advanced electronic systems used in rehabilitation. From April 1996 through December 1997, he served as a director of Cymedix Corporation, the operating division of Ramp Corp. (AMEX: RCO). Mr. Jagunich also has provided consulting services to such clients as Johnson and Johnson and has served as a senior executive in such publicly held companies as Laserscope and Acuson. He received his B.S., M.S. and M.B.A. from the University of Michigan.
Director William Lyons has served as a Director of the company from January 2003 through October 2003 and most recently from January 2010 to the present time. Mr. Lyons is currently President and COO of Beacon Medical, Inc. a company specializing in the development, manufacturing, marketing and distribution of medical devices and instruments targeted primarily to the Plastic Surgery medical specialty. Prior to that, Mr. Lyons was co-founder, Executive Vice President and Director of BioElectronics Corporation. Mr. Lyons has successfully performed as President or Executive Vice President of several healthcare startup communication technology and digital integration corporations. Mr. Lyons has also served in various executive positions for several fortune 500 companies such as American Sterilizer Company, Everest and Jennings and Allscrips. He holds an MBA in finance and a BA in Philosophy.
Working Capital:
There has been much misinterpretation to DECN's recently announced line of credit, so we thought we'd cover it here. Though the details of the recent $12.5 million credit line has not been publicly disclosed (see the PR here), many have speculated that at worst, the deal is inline with a previous line of credit which had been established with a 24% annual interest rate (which does not sound favorable for anyone who has ever had a line of credit, a mortgage or a credit card that charges 18%, but the application in this situation is not at all the same and as it turns out, is actually quite good).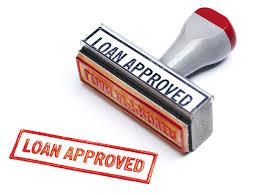 The company has made many strides since its introduction of GenStrip. To finance its on-going sales, DECN excepted a commercial credit arrangement with the New York based credit fund Platinum Credit Management LP. The agreement with Platinum's subsidiary Alpha Credit Resources is a revolving commercial line of credit and is not dilutive. We recently contacted a representative of Platinum and asked for details of this line, and although Platinum declined to provide many details, we did learn that the annual interest rate underlying this line is 50% lower than DECN's 2007-2012 line of credit and includes no origination fees or discounts and interest is assessed daily not monthly and in no way compares with the much more expensive factoring and flooring credit programs so prevalent in today's capital starved environment. This of course, is music to the ears of equity holders.
Further, the Platinum direct line is not really understood by some, as they only fix their eyes on the possible interest being paid per year. But as with everything, one has to break it down to the cost point based on what the text says and then of course for professionals the deal when compared with other financing deals contains excellent company friendly terms.
The assumption is that the interest rate will be equivalent to factoring rates, lets say 24% per annum. However, DECN is a velocity based products company and turns its borrowings over 1.8 times each month. We will take the hint from our interview of the Platinum representative and use a 15% interest rate, or 1.25% per month. Using velocity of money concept, this means that DECN would be paying a little more than one-half of the 1.25% interest rate per month on each of its transactions, thereby bringing its effective interest cost down into commercial rate territory of 8%. If we compare this deal with the ever prevalent factoring deals, which cost on average 7 % per month (92% per annum), then I can only congratulate DECN that they took their story to a credit company who understood their velocity based model.
Those who do not understand velocity of goods may be lost, but actually it is very easy. If a company sells products for $1 million and has to wait between 30 up to 60 days to get paid, these missing funds cannot be put back into production. So most companies sell their account receivables (invoices) to a third party, called a factor at a discount. Those costs on average amount up to 7% per month. DECN with a credit line at hand, carries costs of 1.25% or less per month with a velocity ratio of 1. However, if we take their standard ratio of sales turn-over of 1.8 their interest monthly cost amounts to 0.7%. Not exactly a heavy cost-factor to add to their cost of goods per month (NYSE:COG).
If we then take their velocity of 1.8 times and multiply the velocity by the $12.5 million credit line limit monthly, the Platinum line can then finance annual revenues of roughly $250 million and with less than $1 million cost of interest. This kind of low interest cost model explains, among other factors, why DECN believes that their pricing model leaves not just healthy margins, but allows for increases in velocity as they better control their distribution channels. The old banking saying, "keep the financing costs low and turn the goods quickly around," well explains the Platinum arrangement with DECN.
Of course, if DECN receives a favorable ruling in court and receives monetary compensation from J&J for damages and court costs, which could work out to an amount in excess of $37.5 million, there will be no need to turn to the credit line for financing and be a significant catalyst for the company.
M&A Business Strategy:
Those familiar with the Merger & Acquisitions (M&A) business strategy of J&J and others know, that the chances for DECN to be acquired down the line is extremely high, as it is as well dictated by common sense. The market is just too big to allow upstarts with access to huge caches of capital to survive. In the M&A world it is all about market potential in the years to come to fix a premium to justify a price. If J&J or others fix the potential within 3 years around the 1% or 2% penetration conservatively, they will have to move, so as not to be dictated by the market.
The capitalization of DECN of roughly $15 million is out of whack and very small, therefore a lot of small-cap or medium cap funds a hindrance to building a stake. However if the market for equities like DECN see the money signs at the end of the line, they will not wait until the company reaches its cap.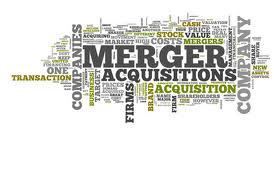 What then will or could happen, are dictated by past transactions on Wallstreet. However for history lets take a look at the Taser (TASR) case as a study. In 2002 Taser was nothing more than a venture funded, low capitalized company with a moribund stock price. However when their Taser model and the market potential became recognized by some (and as catalyst there were 2 orders out of California and Israel ) the stock moved from below $0.20 and within one year was trading as high as $30 per share. The market priced in market potential of almost 5 years into the future. Taser today is a $720 million company.
The market tends to move ahead of the possible expected revenue potential, and in the case of DECN we are talking about selling into a market estimated to be approximately $23 billion today and still strongly growing, which is certainly bigger, more secure and stable than the market Taser moved into.
So the question is, what kind of catalyst is needed to catapult DECN - which already is on the radar of almost every traders desk and fund manager thanks to Forbes - closer to a $100 million market cap.
There is a nice little bond that the courts placed on JNJ of $12.7 million out there. If the court award this amount to DECN as repayment of damages suffered, then this could be a catalyst for DECN stock price appreciation, as it would present roughly 64% of the present capitalisation and indication for getting on board as quickly as you can, but imagine DECN would get a treble compensation.
In the Event the court rules in Decision Diagnostics favor and J&J has to pay the bond in the amount of $12.7 million, one could expect the stock to react immediately. Broken down to the O/S this would mean approx. $ 0.42 cash per share in favor of DECN.
But if all goes according to the script, DECN could (if not already done) receive upwards of $40 million. DECN would have a very strong cash-position for financing their business or if we take the figure, approx. $1.26 per share.
News/Signs on the wall:

In 2013 Wallstreet showed a record year of stock-buy backs. Why: companies that have too much cash and no acquisition on the horizon it is believed better to retire shares as cash has no return. Then we had companies who increased their dividends but paid the dividend through the issuance of a bond, companies like Apple (AAPL) for instance, not because they were low on cash, but rather Apple's cash is off-shore. It became cheaper to borrow cash through the bond markets, rather than to pay the tax rate had Apple decided to repatriate the off-shore cash. So the cost of a bond is cheaper than the cost of the tax. And then we have companies who need cash and either through a consortium sold shares at a discount or if not in the big leagues did the selling by themselves into a buyers' market. Those companies are building a war-chest to finance clinical trials, R&D costs for new products or for acquisitions.
In the case of DECN, we have 2 deals and both of them were announced:
1.) A $12.5 million credit line to finance production so as not to rely on financing.
2.) The creation of a M&A basket in the size of $2.5 million. This means to us, that the company has a target for acquisition. If our interpretation of the statement given by the CEO from late fall is right, then an acquisition is in store and would add value to the balance sheet. Equity financing for an acquisition would further bolster the asset side for DECN. Once the dust has settled and we know what kind of target DECN has in mind, we're sure the stock will appreciate substantially (see here).
"With a large and timely credit line coming into place, the company is now considering an offer for a $2.5 million M&A pool."
3.) Those pessimistic towards DECN should keep one thing in mind. The lender who put up the $12.5 million certainly has made a proper Due-Diligence as it is not the business of lenders to invest and risk their money on a company with no prospects. Anybody who has ever had to negotiate a credit line with a bank or a private-equity firm would know this. The hurdles for such loans due to new regulations are very high.
Recently it has been PRed that Decision Diagnostics intends to uplist to OTC QX, it's unclear if that will be the regular uplisting or Premium, which has a minimum requirement of a $1 ask price. We feel that it will be Premium as hinted to here (find details on uplisting to OTC QX here). There are many short term catalysts that would cause the stock to appreciate over $1 and never look back.
"the company's Board of Directors has approved the company's uplisting to the OTC QX, the Premier OTC Market Tier"

Recently posted publication on DECN brings light of several developments and prospects in the short term which should reward current shareholders handsomely.
"When we uplist, I think we'll get [M&A] interest," Berman said, adding that Decision would be open to considering a buyout"

"Once Decision's turnaround effort bears fruit, Berman believes the company may become an attractive target as a small, lower-cost player in the diabetes care space"
At the moment, managements job is to increase business value and gain market share in order to properly negotiate a reasonable buyout. Recently, they have closed a 5 year $12.5 million (non-dilutive, equity free) credit facility with a division of Platinum Credit Management (as previously discussed) and are in the final stages of establishing a line of credit for litigation to pursue J&J in court for an Anti-trust suit. Winning the suit can be a catalyst for the company (see here).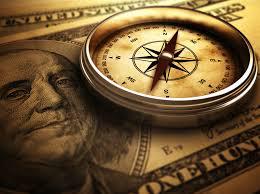 The implications of Medicare competitive bidding is much larger than anyone may realize. Prior to July 1st, diabetics would purchase their strips "status quo" but anyone buying the following day would be in for an awakening when their purchase of strips cost them about $26 more than before. The other impact we will see is that hospitals will be forced to stock GenStrip as opposed to J&Js LifeScan strips.
"Competitive bidding among Medicare suppliers has had a drastic effect on the diabetes testing industry. Congress implemented competitive bidding on July 1, setting certain Medicare reimbursement prices and challenging companies compete to provide affordable products.

That day, the Medicare reimbursement rate for the product Decision sells, glucose testing strips, dropped to $10.41 from about $37 earlier this year, according to the National Community Pharmacists Association.

The rate is expected to remain in the same range or to drop as low as $10.22 when prices reset in January."
Furthermore, not only is the GenStrip the cheaper alternative, it also gives more accurate readings for diabetics.
"Decision's testing strips have a 97.5% accuracy score in testing blood glucose levels, while J&J's comparable strips only score 88%, Berman noted."
DECN is actively working to penetrate the market, GenStrips are already sold in Walgreen (WAG), Amazon (AMZN) and eBay (EBAY) and it is believed they are working with several large distributors such as Wal-Mart (WMT), Target (TGT), Costco (COST) and CVS (CVS). Disclosure of a new large distributor is likely to be another sizable catalyst for the company.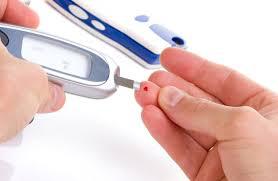 "Now Decision can focus on trying to gain market share for its GenStrips, which also have the potential to garner a wider distribution network. In fact, Decision is in "end-stage" discussions with multiple retailers, including "the largest retailer in the world," to sell GenStrip under their private-label brands, Berman said in a phone interview. "

"Berman hopes to announce a first private-label deal in January that would move hundreds of thousands of boxes of strips each year. "
It's interesting to note that shortly after the court ruling in the face of a new competitive product, J&J took immediate action to merge its LifeScan diabetes testing business into its Janssen Pharmaceutical subsidiary (see here).
"Johnson & Johnson (NYSE:JNJ) told MassDevice.com today that it plans to make an unspecified number of job cuts, consolidate facilities and change the reporting structure on some of the sales units within its diabetes unit to "get in front" of pricing and reimbursement pressures."
Mr. Berman has disclosed that he plans to solicit some of the smaller entities in the industry to avoid antitrust concerns.
"If Decision ends up hiring investment bankers to evaluate M&A opportunities in the future, Berman would want them to approach companies such as Medtronic Inc. (MDT) and E.I. DuPont de Nemours and Co. (DD) Why? A takeover offer from the big four - J&J, Roche, Bayer, and Abbott - might raise antitrust concerns, he explained."
The company is also awaiting FDA approval on other diabetic test strips targeting the other 3 large players in the industry, which isn't expected to face the same type of litigation that J&J brought against GenStrip in light of recent court rulings.
"Meanwhile, Decision is diversifying its offerings away from reliance on J&J's meters. The company is developing two new products that are expected to conclude trials and seek FDA approval in 2014."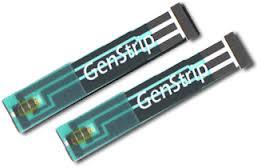 And the company is looking to become self reliant in the industry with its own glucose meter and strip combination in the future.
"The second product Decision is working on is a glucose meter and strip combination that will have a sleek, pocket-sized design geared toward more mobile testing.

Berman recounted a business meeting he had this year in which four of the people at the table had diabetes, and all worked for diabetes products companies, but none felt comfortable testing their glucose levels during the meeting or stepping out to do so. Berman also said his wife, an elementary school teacher, has told him that glucose testing was a burdensome process for her students.

Berman plans to market the new product for business people on the road and kids at school and extracurricular events. "
Technical Analysis:
Risks:
As with all OTC stocks there is a certain amount of risk, that is no different in the case of DECN. The company attempted to uplist once before back in 2011 unsuccessfully, but we believe they are taking smaller steps this time around and are likely to succeed.
There is also the chance that the product doesn't catch on as well as expected, there has been several other companies who have tried to penetrate the industry with little success.
Catalysts:
There is a slew of catalysts for DECN in both the short term and long term, we expect to see that will dramatically drive the price per share much higher than the current price.
- 2013 should show constant growth on a quarterly basis confirming the business model of DECN and should show drastic improvements to their bottom line, providing a new solid base to build upon.
- The counterclaim suit against J&J can provide much needed cash infusion as high as $1.26/share.
- Uplisting to OTC QX or OTC QX Prime should bring more attention and new investors into the stock.
- Noticeable impact from Congress's competitive bidding may dramatically increase volume.
- New contracts with large distributors such as WalMart, Target, Costco or CVS may drive sales of GenStrip to new levels.
- Approval from the FDA for new strips designed to work with other diabetic meters will increase market share.
- Release of their own glucose meter and strip combination.
- Sale of the company to a larger entity.
Expectations:
In the event the courts rule in Decision Diagnostics favor, we can expect an appreciation of 67% over the current share price of 58 cents (which would bring us to 96 cents) which we expect to be more than enough of a trigger to break current resistance levels and propel us up to the following resistance level of $1.25 per share.
With a favorable court ruling of only $12.5 million, this could attract some bidders for the Company and as a rule the expected Revenue base over a period of 3 years could be taken as guidance for an offer. If we would take a conservative Approach of 1 % market Penetration (with a conservative 10% net profit), then the basis model would have to come up with a Revenue figure of approx. $300 million or roughly $10 per share.
If the company were to sell today factoring in the potential market penetration of 1% to 2% (based on 15% net profits) with a fully diluted share count of approximately 34 million shares, we could be looking at an acquisition price between $20.29/share and $29.41/share.
It is believed that the cost of Lifescan defending an anti-trust suit against Decision Diagnostics could cost in excess of $30 million on-top of which, it's unlikely that the courts will rule against DECN as the suit is self-evident. The most likely outcome is a settlement by J&J in excess of $40 million dollars (especially in lieu of J&Js recent offer by Carlyle Group (CG) to purchase J&Js Ortho-Clinical Diagnostics business for $4.15 Billion, see here)
Of course, if there are other catalysts that emerge prior to acquisition, we could be looking at even greater returns. There are many circulating rumors that DECN will release new developments during the last week of January, only time will tell.
Conclusion:
If DECN manage to stay independent, they certainly will grab a very high percentage out of this market. They could within 3 years control 2% of the current $23 billion market or roughly $460 Million Revenues from a $30 billion market (which we believe could be leaning on the conservative side, as the impact of Congress's impact alone could realize more than 2% in itself). Our estimate is, that DECN will net in roughly 10% to 15% which would mean $46 to $69 million net profit. At present companies with this kind of profile are traded with a Price-to-Earnings-Ratio (P/E) of 15% which would imply a market cap in the size of $690 million to $1 billion. One should not neglect the forecast for this sector that predicts that the present market volume of $23 billion should grow to$30 billion by the year 2017.
The current capitalisation of roughly $15 million presents an excellent entry point in a company with strong growth potential ahead.
Disclosure: I am long DECN, . I wrote this article myself, and it expresses my own opinions. I am not receiving compensation for it. I have no business relationship with any company whose stock is mentioned in this article.