What a difference a rating system has made to my stock signal service. Before putting the trade on, I physically eye-ball over 100 stock charts each night, and then rate the stock picks me system has generated. Been tracking the results of all the signals, and the ones with the higher ratings are clearly doing better.
Plus, so far I have recommend 11 trades to be closed for the Month of August. They were all winners. Very nice month so far.
Below is a list of the trades I advised subscribers to close this month.
(click to enlarge)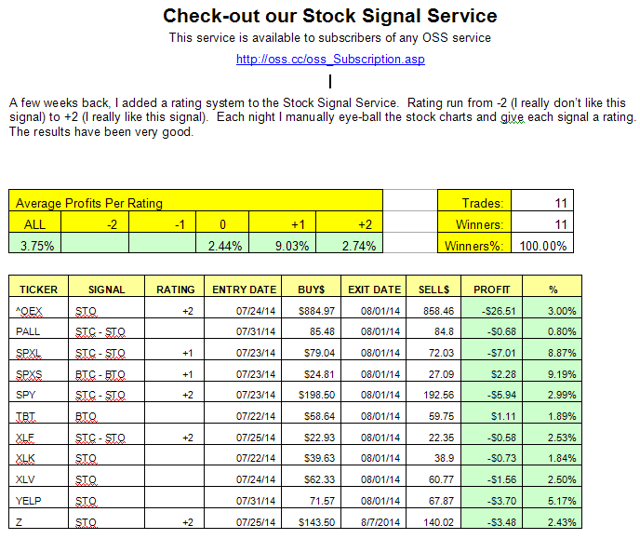 Click to enlarge