October 24, 2013
Here are 2 things which I have been tracking, looking for signs of mayhem... Conclusion thus far: Not yet, but the natives are restless.
http://seekingalpha.com/article/1769822-credit-spreads-still-flashing-green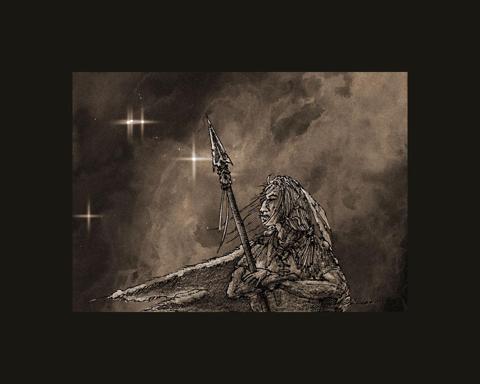 "Wa'huhu" (the screech owl). Legendary warrior and ancestor (on my Mother's side). Neat and ancient reference in the tribe's folklore, "How Grandmother Spider Brought Fire to the People". The little Screech Owl was courageous but his large eyes were a weak point... Good story, I won't spoil it.
Standing watch. Seemed appropriate, somehow. Headed to the Alabama Renaissance Festival this weekend in Florence, Alabama.
Enjoy the new QC. Take care