Took some time out from doing my taxes tonight.
Here is what I saw forming and completing on the Comex April contract chart, 60 minute bar: a "head and shoulders" pattern. It seems to show two pretty well formed shoulders, a left and right. Neckline is 1318.
Very sharp "head" put in at 8:45 this AM (Tuesday 3/25)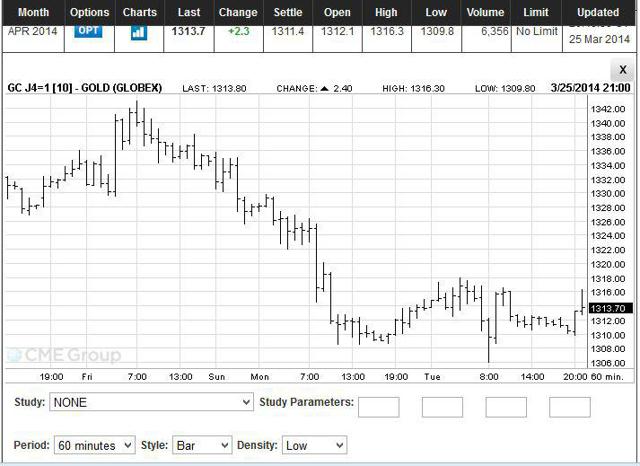 Completion of this Head and shoulders would signal the end of the recent sell down from 1390 to 1312.
I may take a short-term position in view of completion of this "bottom" in this reaction in the Dec 31 to March 13 primary move. Do I know this will absolutely signal the end of the current sell down? I will not know until it completes or fails. It just looks very likely at this point.
Consider what else is completing at the same time:
This H&S bottom is occurring directly above the "Golden Cross" that is occurring below.
Gold forms H&S on a 60 minute bar chart directly above the completing "Golden Cross" of the 50 and 200 day moving averages. see chart below.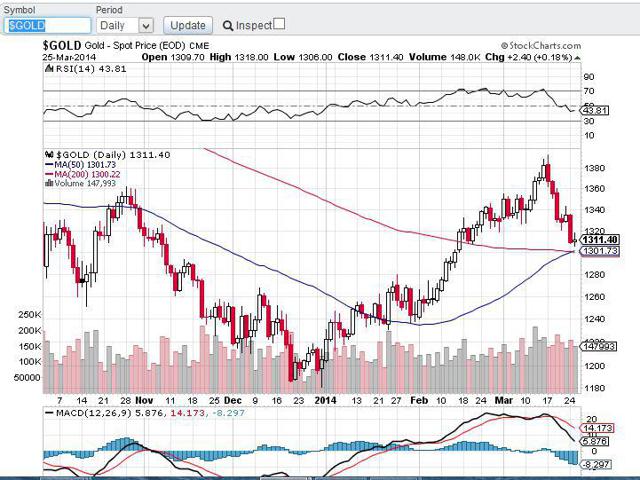 If this is a fake-out, it's almost impossible to do anything more than this to fake you out. Maybe its TOO obvious?
What else is there to say?
Disclosure: I am long GDX, SAND.