New York, NY - August 22, 2013 (Investorideas.com Newswire) Investorideas.com, an investor research portal specializing in investing ideas in leading sectors including biometrics and mobile security stocks issues a trading alert and sector snapshot or biometrics stocks.
Bloomberg noted this week that "Biometric-company stocks have jumped in the past year on expectations Apple Inc. (NASDAQ:AAPL) will unveil a new iPhone next month that includes a fingerprint reader, a prediction bolstered by Apple's $350 million purchase of fingerprint-sensor maker AuthenTec Inc. last year. Competitors to the Cupertino, California-based company are looking for alternatives to match the maker of iPhones, Precise Biometrics's Chief Executive Officer Thomas Marschall has said." Full article: http://www.bloomberg.com/news/2013-08-20/precise-biometrics-soars-on-license-contract-stockholm-mover.html
Shares of Precise Biometrics AB (PREC) spiked this week following news of a deal with Fingerprint Cards. Precise Biometrics AB and Fingerprint Cards AB (FPC) announced they have entered into an agreement where FPC will license Precise Biometrics' fingerprint algorithm to further enhance the performance of FPC world leading capacitive sensors. FPC will bundle the algorithm into existing sensor products, primarily targeting mobile phones and tablets. The bundle will further enhance the performance of FPC sensors in terms of accuracy and speed which are important criteria especially in the fast growing mobile and tablet markets.
Bloomberg noted that the stock has more than quadrupled this year.
Newly listed NXT-ID, Inc. (OTCQB: NXTD).started trading this week following a self registration IPO at $1.00. The stock closed Monday's trading session at $1.30, closing at $2, 25 Tuesday and then reached a high of $3.25 in Wednesday's session to close at $3.20,
NXT-ID, Inc. http://www.nxt-id.com/, http://3d-id.net/ is a technology company that is developing and marketing products, solutions, and services for consumers and organizations that have a need for biometric secure access control. The Company has three distinct lines of business: mobile commerce, law enforcement, and biometric access control applications.
The company is focused on the growing m-commerce market, launching its innovative MobileBio™ suite of biometric solutions that secure consumers' mobile platforms. NXT-ID' wholly owned subsidiary, 3D-ID LLC, is engaged in biometric identification has 22 licensed patents in the field of 3D facial recognition
The Company received funding from Connecticut Innovations (NYSE:CI), the state's quasi-public authority responsible for growing Connecticut businesses through innovative financing and strategic assistance.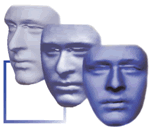 MobileBio™ facematch™
Bloomberg.com also noted this week "Mobile-device makers are turning to biometrics to make smartphones more secure and quicker for making payments and accessing files, music and video through so-called cloud services. An Apple embrace of fingerprint sensors could give the technology a lift, much like the boost touch screens got after the iPhone's introduction in 2007. Device makers started paying attention to biometrics, which can replace passwords and signatures, after the AuthenTec acquisition, Marschall said.
Shares of Precise Biometrics have almost doubled since Apple's AuthenTec deal, on expectation than its technology will see more demand. Fingerprint Cards AB, another Swedish maker of biometric security solutions, has risen more than tenfold.
A fingerprint sensor would provide iPhone users a simpler way to access files via the Internet and make mobile purchases, strengthening Apple in its battle with devices using Google Inc.'s Android operating system, according to Kuo Mingchi, a KGI analyst in Taipei who covers Apple suppliers. An iPhone with the technology would provide "fresh momentum" for fingerprint- sensor suppliers, the analyst said in an Aug. 12 note. Apple declined to comment.
Mobile payments are set to soar as more people transfer money and shop on their smartphones. Total transactions will rise to $721 billion by 2017 from $235 billion this year, according to researcher Gartner Inc."
Link http://www.montrealgazette.com/business/iPhone+fingerprint+reader+talk+boosting+biometric+stocks/8787690/story.html
Find a full list of Biometrics stocks at Investorideas
http://www.investorideas.com/BPS/Stock_List.asp
About InvestorIdeas.com: Big Ideas for global investors
InvestorIdeas.com is a leader in investor stock research by sector, featuring stock news, commentary and trading alerts in leading sectors including biotech, tech, mining, energy, water, renewable energy, beverage stocks and more.
Sign up for free stock alerts
http://www.investorideas.com/Resources/Newsletter.asp
Published at the Investorideas.com Newswire - Big ideas for Global Investors