It was my first PDAC, the largest mining convention in the world, and it was an impressive event. Huge convention center in Toronto, over 25,000 people attending, over 560 companies presenting themselves on the Investors Exchange, security at every entrance/exit and escalator you can think of. Very smooth organization, only negative I could discover was the very expensive and not that tasty food in the *T* cafe.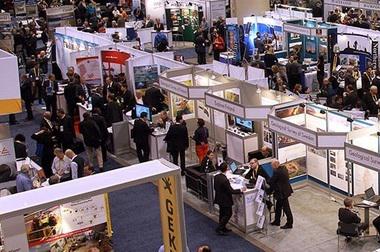 Literally every more or less famous name in mining could be seen over there, whether it is for example Frank Giustra, Brent Cook, Rick Rule, John Kaiser or Daniela Cambone (quite something to wear such a short skirt at that kind of temperature), or sometimes a few of them together: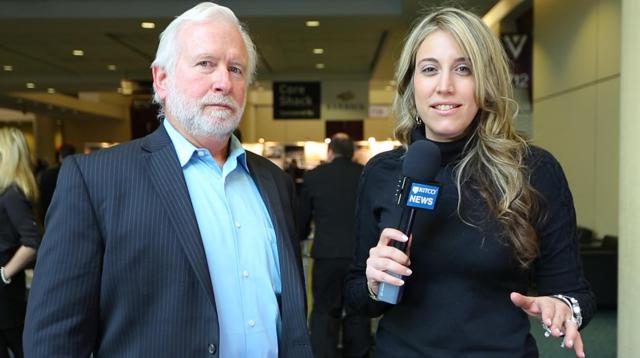 According to most of them, and most people I met, we could have seen a bottom at the end of 2013, but there aren't real fundamental changes in progress or developments ahead in the near term to believe we finally have turned the corner for better times. Some financing is going on, but by far not what it used to be, and most investment banks are still very cautious regarding mining. Forecasts for metal prices were neutral to slightly optimistic (PMs, U, zinc) to slightly negative (base metals).
Kaiser launched another attack at the TMX group for excluding low net worth retail investors from offerings, and he would love to see a sector cleaning regarding a lot of juniors without economically viable projects. Personally I think he is right about both issues. A retail investor could invest just as much money as he likes by his broker, so why not at offerings. Second issue: there are too many cash draining, about to go broke juniors, but I don't see a cleaning happening any time soon as the relevant 600 or so juniors bring in too much listing fees, so I assume the TMX group will be as flexible as possible considering deadlines.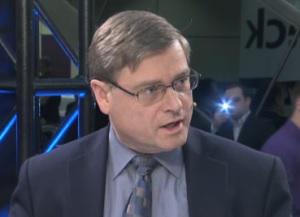 Besides all the serious subjects there were the daily PDAC parties in the evening, at the convention center, various hotels, offices. I have been to quite a few, met some interesting characters as well, for example Pat Sheridan who stayed in the same (non smoking)hotel as I did.
Altogether it was a one of a kind experience, I can recommend it to anyone interested in mining investments.