On July 1st, I wrote a recommendation note about Repsol YPF (click here), the Spanish oil company. (It is available at NYSE as an ADR). At that time, the stock price was 16.67€ (Madrid Stock Exchange, opening price).

Approaching the winter months, there has been an increase in share price which is explained by the increase in oil demand and commodity prices. A vital point now is to see whether this can be sustained over the next 6 months.

2 days ago, Repsol YPF announced an increase in dividend (17% growth with respect to last year's dividend), and the shape of the firm is still enviable as seen from the Q3 statements.

On the negative side, negotiations with the government of Ecuador are heating up and Repsol YPF, along with Petrobras, is considering the possibility of leaving the country.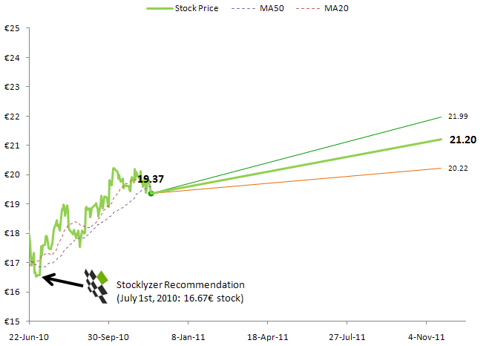 Disclosure: REP