When a big company has to reorganize its usually not good for the current shareholders. But if you time it right it could be a great long term play for your portfolio.
(click to enlarge)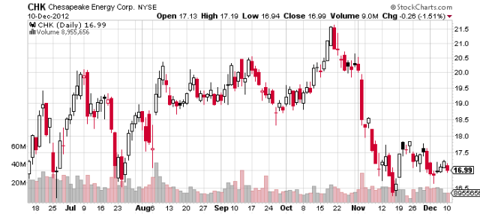 Click to enlarge
Read Full Article Here: http://turnkeyoil.com/2012/12/12/watch-for-the-drop-chk/
Disclosure: I have no positions in any stocks mentioned, and no plans to initiate any positions within the next 72 hours.