We took a position in GOLD Friday via ETF DGP-here is why: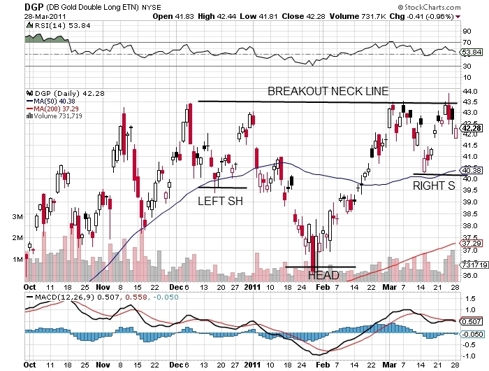 On daily chart we see clear inverted head-n-shoulder pattern forming with the head text book right on the 200 day.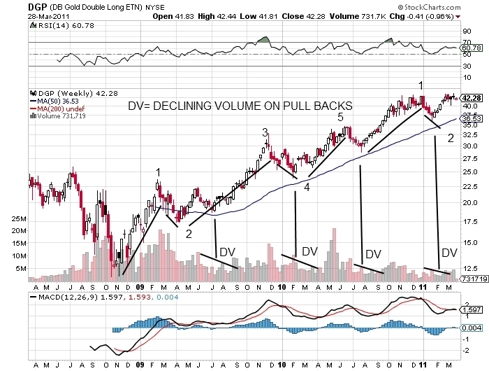 On the weekly chart, we see the makings of a second leg or B-wave in ABC up pattern. Notice the anemic pullback pause after the completion of the 1st 5 waves up. Add to that, the declining volume on all pullbacks, plus inverted head n shoulder on daily, we say adds up to GOLD making another explosive move higher.

The question to always ask when looking at possible investment is: Will someone pay me 1.5 or 2xs what I am paying?

New investors looking to cash in as if they were at the MGM Grand playing the slots, too often don't ponder this question.

When GOOG reported earnings last quarter and the stock was rocketing to $640, I indicated to everyone, will someone pay you $1200 for the shares? In today's stock market, the answer for almost every stock, PCLN, NFLX, IBM, MCD, etc is no. Will someone pay $1000 for PCLN, $300 for IBM, etc?

Thus we must conclude paper assets are over valued and a bad investment.

But, if you ask, will someone pay $2000 for gold, $50 for silver, or $150 for oil, the answer is a resounding YES.

Good luck!