Unprecedented volatility in Gold, increased volatility in everything else traded leads to huge rampup in trading volumes at Retail Forex shops.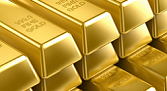 LeapRate Exclusive.... LeapRate has learned, in discussions with senior management at various FX brokers in different locations worldwide, that the past two trading days (Fri Apr 12 and Mon Apr 15) were in aggregate two of their best-ever days from virtually every measure -- profits, volumes... (But it hasn't helped the shares of FXCM and Gain Capital, which did even worse Monday than the "market" -- more on that below).
For more details see LeapRate's Forex Industry News at leaprate.com.
For more on the global Forex industry see the LeapRate-Dow Jones Forex Industry Report.