As Bitcoin trading gains traction and more firms in the US want to offer products, regulatory bodies enter the mix.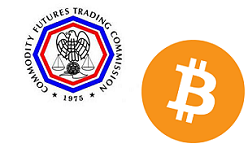 The cynical side of your mind says something like "if regulators get their hands on Bitcoin, they'll ruin it.". But on the other hand, if Bitcoin becomes a widely used payment currency, if trading in Bitcoin takes off among retail traders, and if it can be used to launder money, then how exactly can financial regulators and central banks ignore it?
For more details see LeapRate's Forex Industry News at http://leaprate.com/forex-industry-news/entry/cftc-looks-at-regulating-bitcoin.html
For more on Forex regulation see the LeapRate-Dow Jones Forex Industry Report.